An old friend posted the cover of this book on her Instagram feed and, to be honest, it was the cover that drew me in.  Yes, I've been honest before about my bad habit of judging a book by its cover and this was no exception.  I got a copy as soon as I could and read it in less than two days.  For this working mom who doesn't have a lot of time to devote to reading, this is a pretty big feat.  Here is the synopsis from its Goodreads page:
As a young college student, Polly Wright found herself taking off her clothes for men and money. But like 95% of women in the sex industry, she didn't find herself there by accident. Nothing happens in a vacuum. Cherished is the story of a young girl, raped in a bathtub at the tender age of seven. It's the story of a teenager, walking into an abortion clinic. It's the story of a young wife and mother, masking her pain in a bottle. But more than that, it's the story of how a very real enemy waged a very real war against this incredible woman from the time she was very small. It's the story of how the lies he spoke to her became her truths, leading her into the darkest of places and the most difficult of times. And it's the story of a woman and her Savior. It's the story of how He rescues and saves, pulling us out of the pit in which we all find ourselves. It's a story of healing and wholeness, truth and discovery. it's a story of God's voice. It's the story of a woman, becoming all that she was created to be.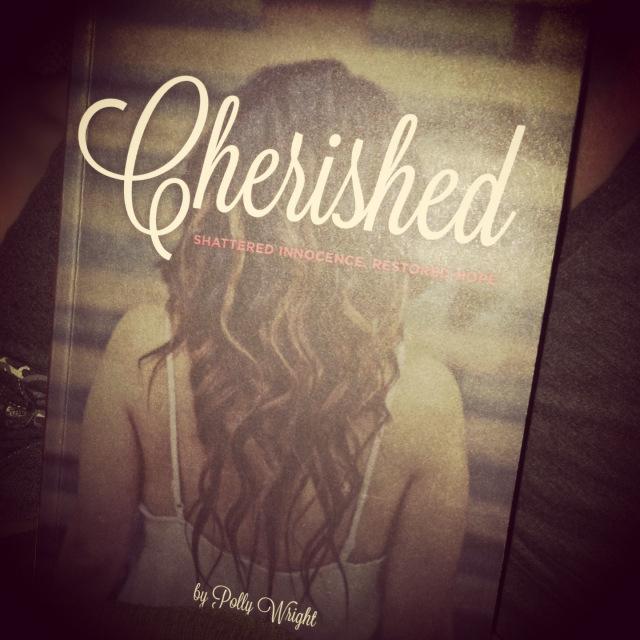 The gorgeous cover that drew me in!
This book was different than I expected, but definitely not in a bad way.  I expected Polly to be more detached from her story, for her hurt and her pain to be back farther in her past.  I didn't expect that only in the last few years did she truly discover her new worth in Jesus.  Usually, the more time has passed the less shocking your story is.  "Oh, you did drugs as a teenager? Now you're fine, right? No big deal!"  To hear the brave story of a woman who openly admits that her story is still being written was very encouraging.
Polly illustrates her memoirs with the beautiful story of a jar being slowly refined by the rough sand of the ocean into sea glass.  This motif is split into a few parts and the book switches from Polly's personal stories into this wonderful portrait.  After reading about this sea glass I had to google it for myself and find a picture, it's beautiful isn't it?: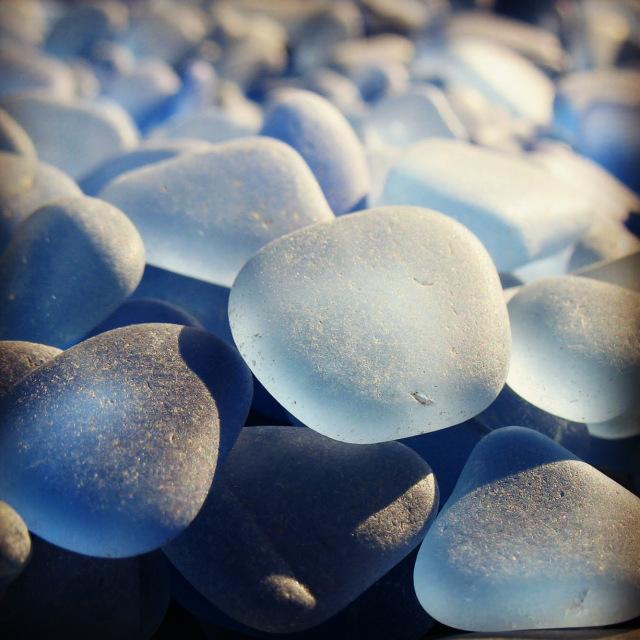 Sea glass
This is one of my favorite quotes from the book, as shared on our Instagram feed: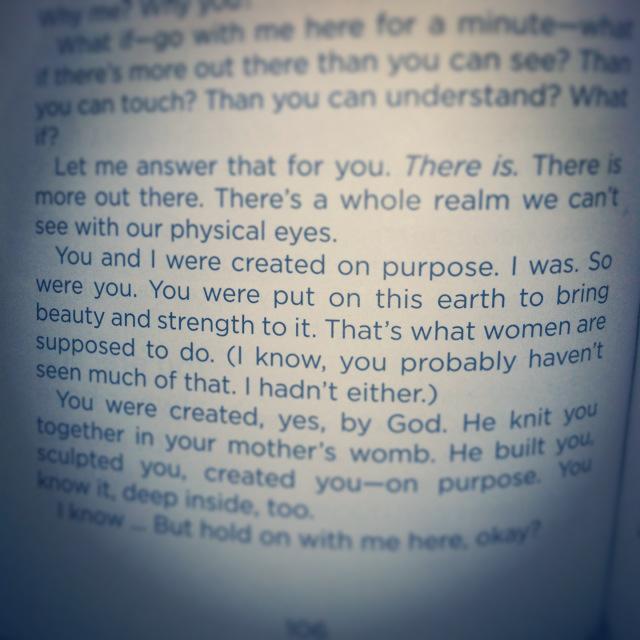 "beauty & strength" love it!
I love what she says here.  Not just about being created for a purpose, but what she says afterwards.  "You were put on this earth to bring beauty and strength to it."  How awesome is that?  Beauty AND strength.  We're more than pretty faces, more than the bodies we reside inside.  We're here to be strong!  What a great message for women who are hurting, and also an important one to be told to little girls to avoid any future pain the world wants to throw at them.