Finding the balance between your professional schedule and down time can be tough. What? Watch's new Calendar Watch gives busy professionals an easy way to keep their schedule on track, without sacrificing their style integrity.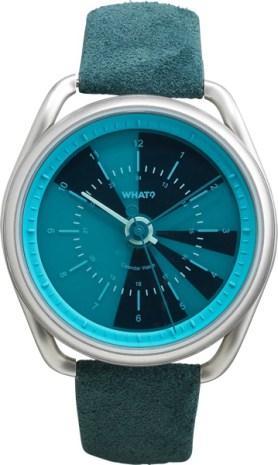 Calendar Watch, available at www.whatwatch.com, was successfully launched and funded on Kickstarter in March and comes in three color options, including Polar White, Aqua Blue and Verdant Green, for $299— and a special edition Gunmetal Black for $329. The chic unisex watch is perfect for men and women who love the idea of a smartwatch, but don't want to wear a clunky digital gadget.
With Scandinavian design and Swiss engineering, Calendar Watch transfers your digital calendar to your wrist, displaying blocked-out periods of time in pie-chart form. When paired with the app, available on both Google Play and the App Store, the analog will show the next 12 hours or a pre-defined amount of time for your calendar at-a-glance.
Calendar Watch has a two-month battery life and only takes three hours to charge back up to full power. Additional features include two work modes, automatic time zone changing, tapping functionality, 48 hours of received data and a vibration function.