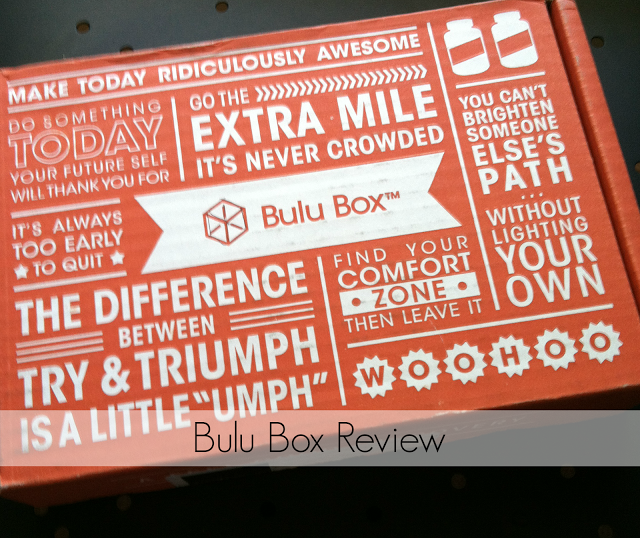 I recently received my first Bulu Box and wanted to share my thoughts with you. I've been on a long journey to get fit and am exercising all my options, both physical & supplemental, to help me along the way.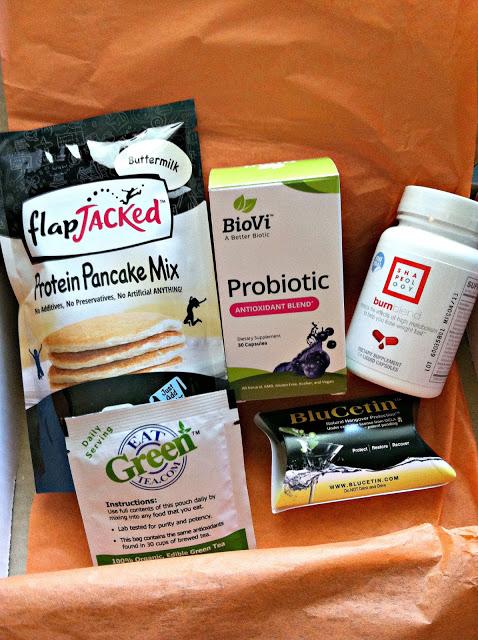 Bulu Box is a monthly subscription with the best in vitamin, supplement, health and weight loss products. There are two boxes to choose from: Bulu Box and Bulu Box Weight Loss. Each month you can earn points by reviewing, sharing and completing short surveys about your products and samples, then use your Reward Points to purchase full-size versions of the products you like best. I received the Bulu Box Weight Loss box. Here are my thoughts.
flapJacked Protein Pancake Mix (Buttermilk) - So this stuff was incredible! I made this for dinner last night with coconut & banana. If you don't follow me on Instagram here is a pic. It was AMAZING! I will absolutely be purchasing this again.
Ingredients: Whole Oat Flour, Buttermilk, Whey Protein Isolate, Banana, Hazelnut Flour, Salt, Baking Soda, Baking Powder, Xanthan Gum
BioVi™ Probiotic - BioVi™ is an antioxidant blend that can help restore your body's proper balance of bacteria by recolonizing the good bacteria and strengthening your immune system. Capsules are taken once a day. I only received two capsules in this box so I cannot honestly attest to their validity, however I do have a fitness challenge starting in a week, so I'm going to be purchasing a full bottle to see if they work.  
Ingredients: Fiber (potato starch), Kluyveromyces sp. BO399®, Hydrolyzed Kluveromyces yeast proteins, Standardized Aronia Berry (Chokeberry) powder, Saccharomyces cerevisiae, Inulin (chicoium intybus)
Shapeology Burn Blend - Burn Blend mimics the effects of high metabolism to burn fat more efficiently ensuring maximum weight loss. My philosophy on this is simple: if skinny could be manufactured in a bottle, obesity wouldn't exist. I most likely will not be partaking of this supplement. Sorry Bulu Box.
Ingredients: Medium Chain Triglycerides, Gelatin, Soy Lecithin, Glycerol Monostearate, FD&C Red #3, Paprika Extract, Soy Mixed Tocopherol
Eat Green Tea - Hey let's face it folks, the only tea this girl drinks is sweet.
Ingredients: 100% Organic Edible Green Tea
BluCetin™ - BluCetin™ is a groundbreaking natural product that provides protection for your brain and liver every time you drink thereby reducing the negative effects of alcohol, including hangovers. WELL... since I don't drink, this product is useless to me. With that said, people I know who do drink, I'd say give it a try. Anything's gotta be better than a hangover.  
Ingredients: Xylitol, cellulose, stearic acid, quercetin, natural spearmint flavor, solicon dioxide, croscarmellose sodium, magnesium stearate, Hovenia Dulcis Extract
Full Review: Considering there was only one & a half products in this box that I actually utilized and it was a free box, I'll give Bulu Box a score of 4.