Entrepreneurs travel, but traveling can be tedious to your health. When you fly by plane, there is a possibility that you take the red-eye flights to get to your destination in the morning. Once I found a solution for my neck and back support, I couldn't resist to share. 
Ankaka T1 Travel Pillow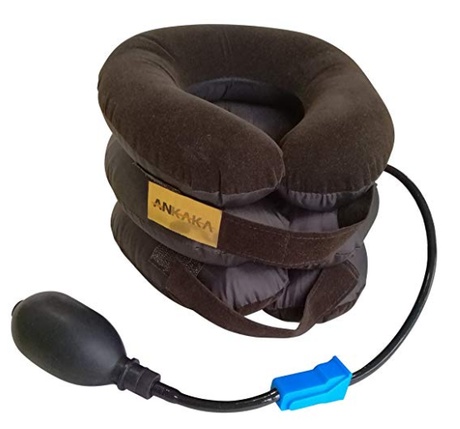 This pillow gave me the ultimate neck support through my flights with minimum pressure on my shoulders. As I used it, these few features seemed to stand out:
The Ankaka A1 pillow is a scientifically proven neck support pillow, holds neck and head in ergonomic position to provide enough neck support.
Airplane pillow: a perfect neck pillow for airplane travel, softly support your neck in a better way than any other travel pillows.
The Ankaka T1 pillow is fully adjustable to almost any size and can be used by adults and kids.
Portable: when air is released, the travel pillow can be as small as your palm for easy transportation.
Natural silk eye mask included: made of 100% top-quality natural mulberry silk on BOTH sides, hypoallergenic, great for men/women with sensitive skin, feel smooth against your skin.