When I saw that Chuck Palahniuk was going to be on a panel AND signing I had a mini freak-out.  He's such an iconic author and I don't think he's in my area very often so I was so excited for the opportunity.  I went to the library and got a copy of his latest book, Damned.  Here is the synopsis from its Goodreads page:
The newest Palahniuk novel concerns Madison, a thirteen year old girl who finds herself in Hell, unsure of why she will be there for all eternity, but tries to make the best of it.

The author described the novel as "if The Shawshank Redemption had a baby by The Lovely Bones and it was raised by Judy Blume." And "it's kind of like The Breakfast Club set in Hell."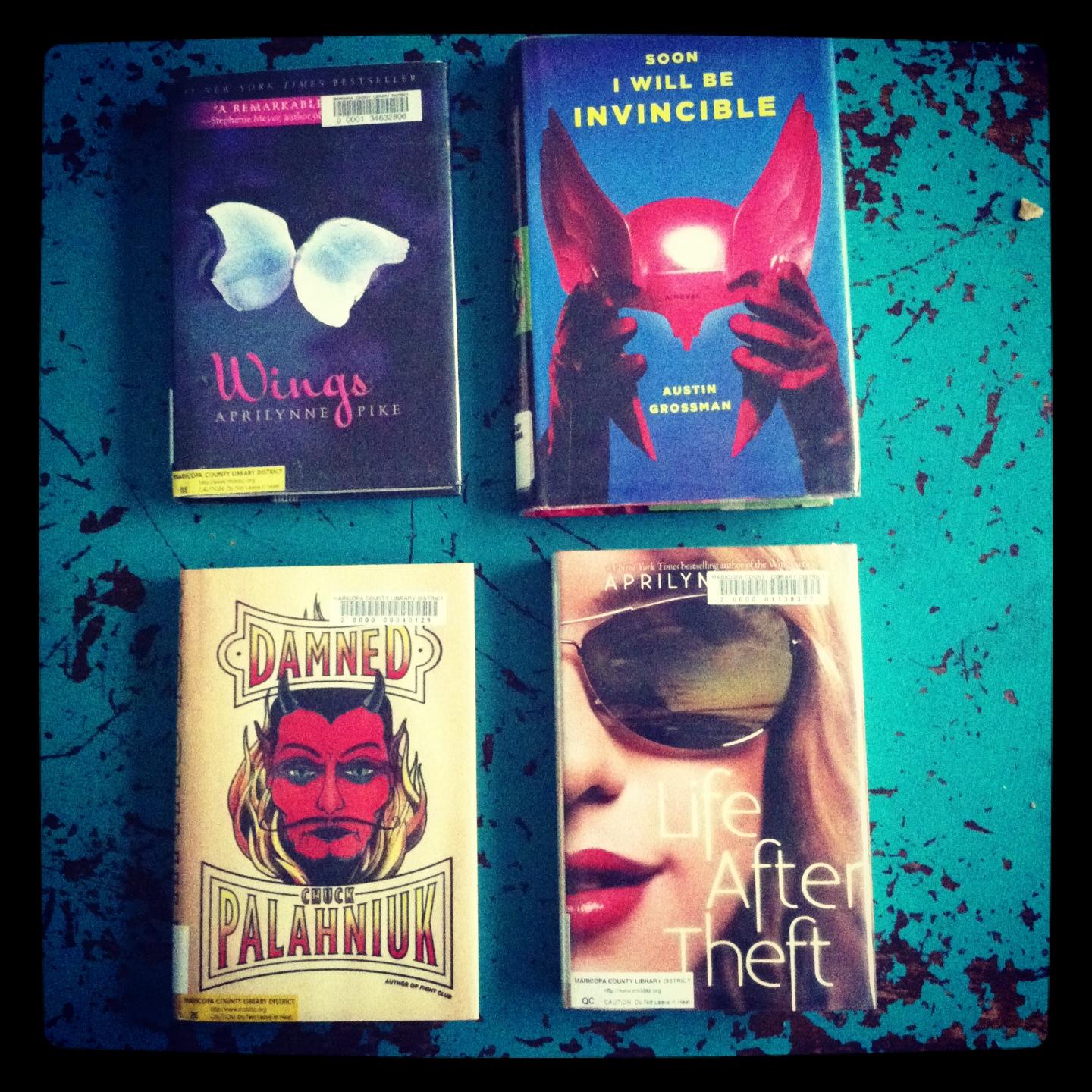 Wow, what a description, right?!  Well I can't say that I'm far off.  I'll be honest, it did take me a little while to get into this one because it's so abstract.  It's a love letter to the devil, it's a saga to Satan.  After about 60 pages it really started to go for me and I finished it just before we got to the convention, just in time to meet Chuck!  This book is a difficult one to recommend, much like The Stud Book by Monica Drake, because it's really only for those who can find the most demented things funny.  But, if you fit that bill, I'd say to pick it up for a laugh and an entertaining story that will be continued in his next book, Doomed.
The line to meet him was so long!  He graciously stayed long enough to see everyone and I was one of the last people in line that got an advanced copy of Doomed, I can't wait to start it!  Here are some pictures: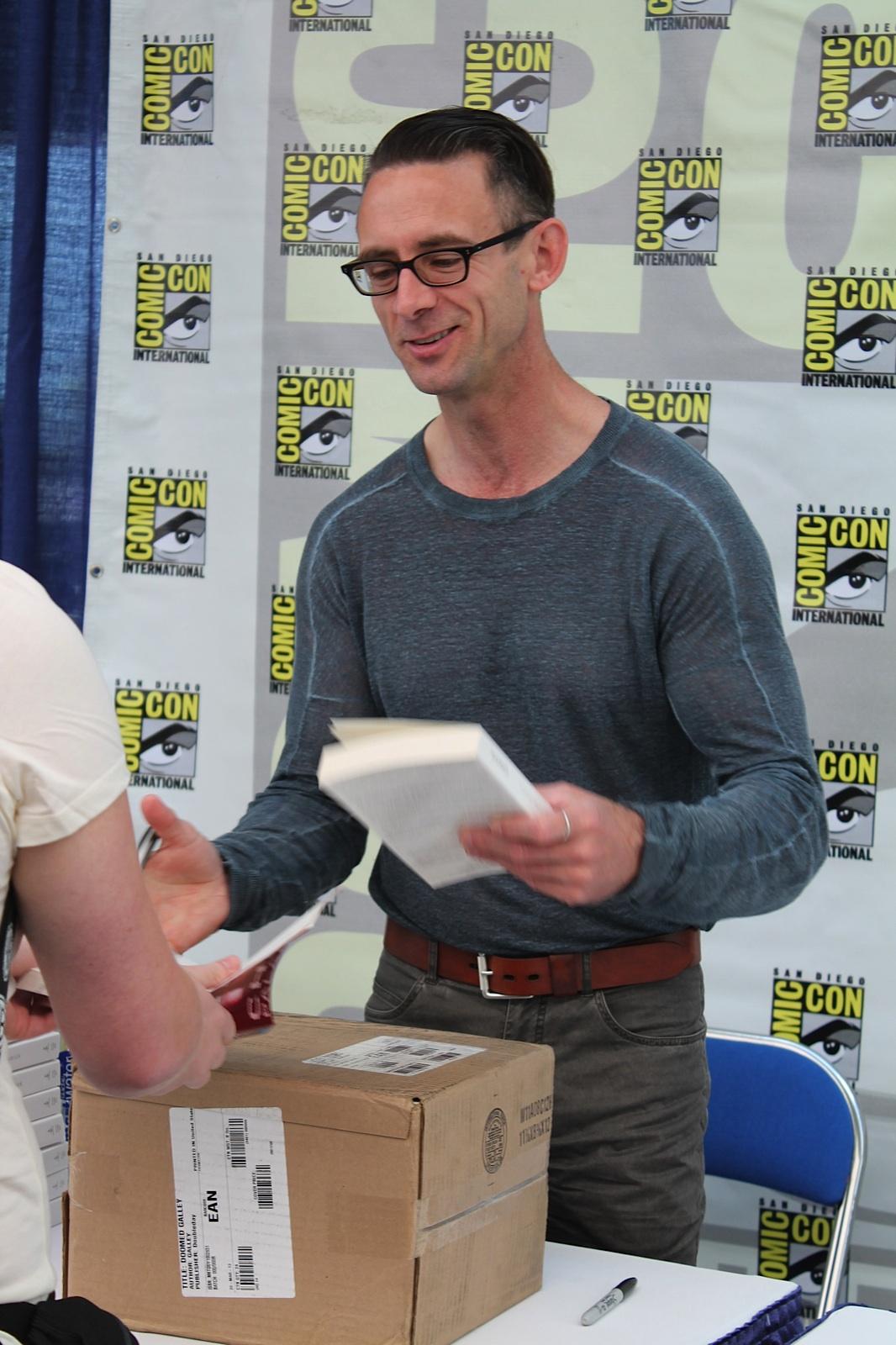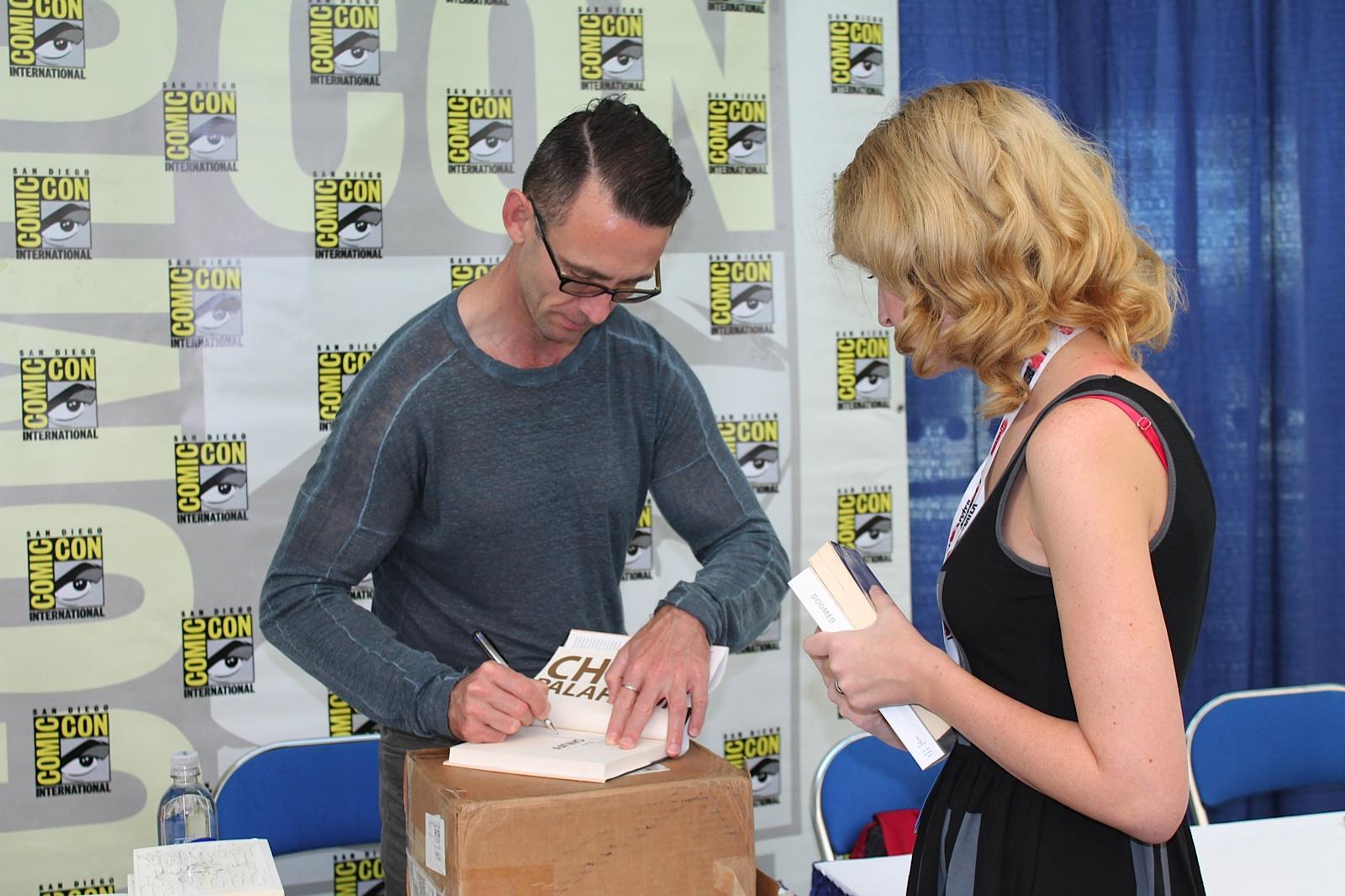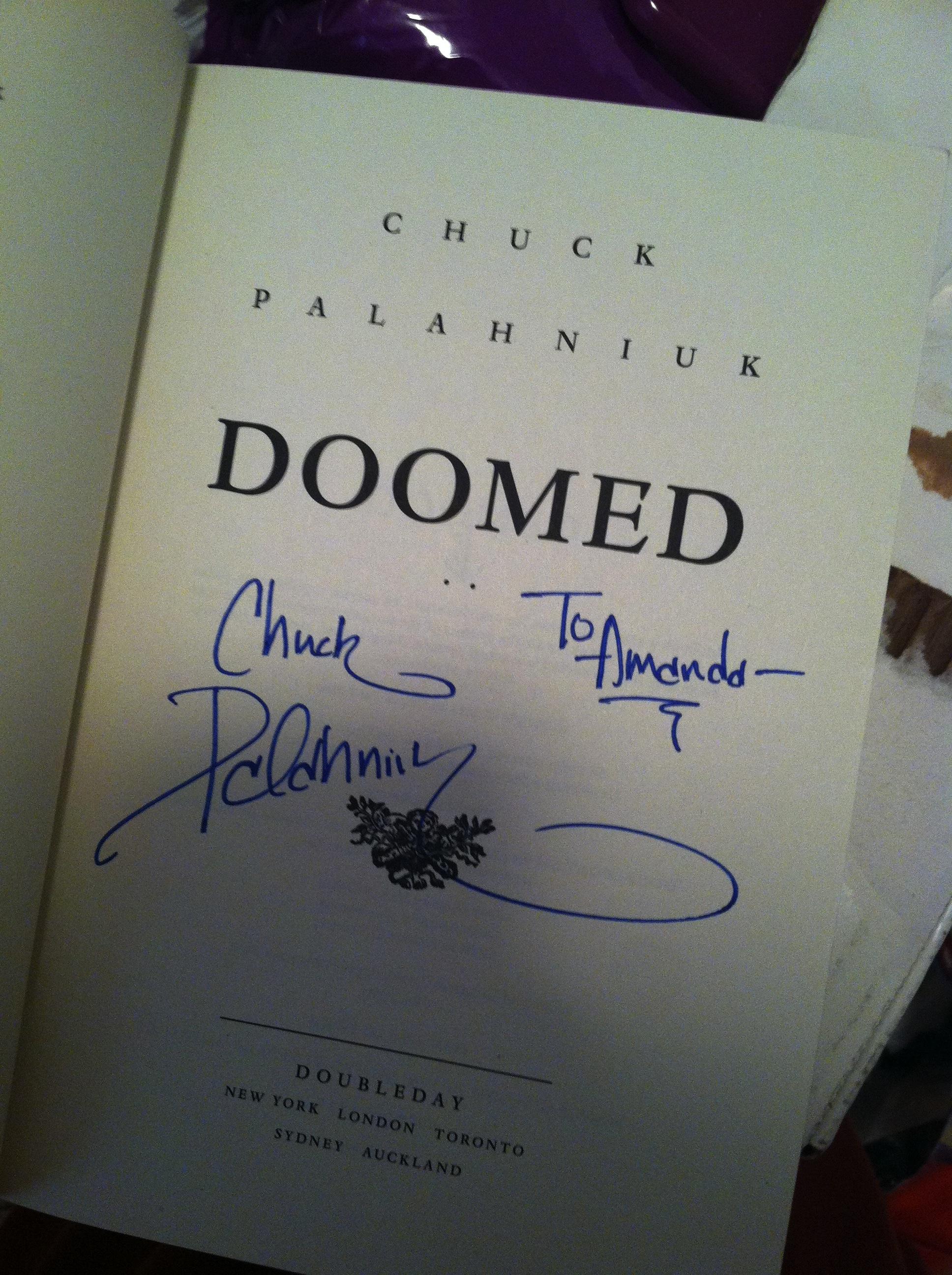 His brand new book!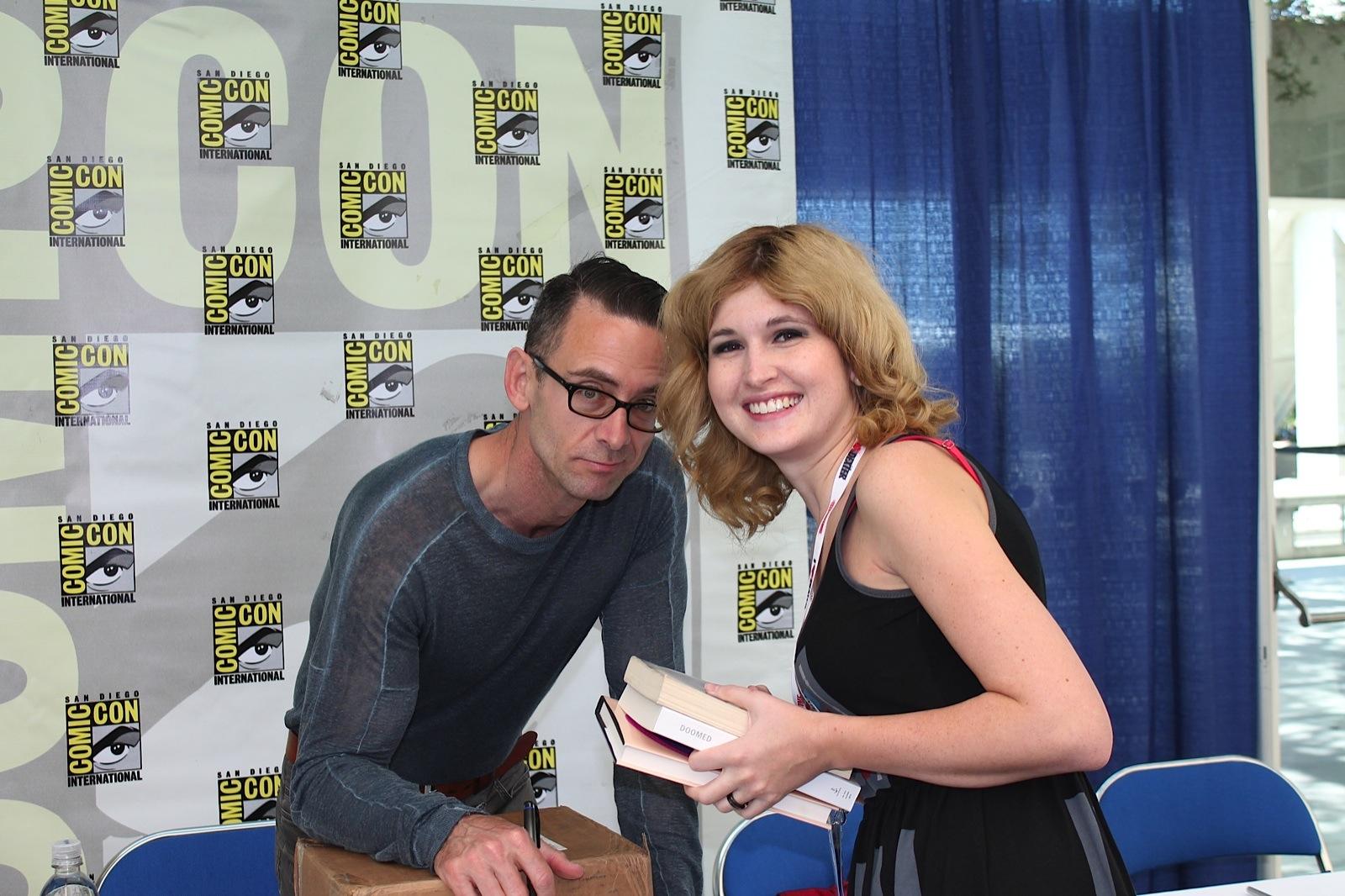 Me and Chuck!
Have you read any of Chuck Palahniuk's books, including his most famous Fight Club?  What did you think?