I actually met Shelley, one of the creators of the Amazing Botanicals product line in my neighborhood coffee shop. I immediately got excited when she told me about how they only use natural ingredients in all of their products, judging by her pretty locs, I could tell whatever they were doing was working. So here is my first of a few review from the Amazing Botanicals line of products.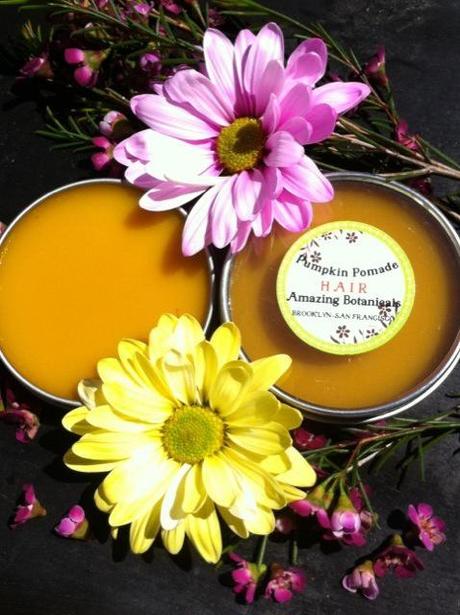 Pumpkin Pomade
Amazing Botanicals Pumpkin Pomade $6.00
Ingredients: Babassu oil, Pumpkin Seed Butter, Uccuba Butter, Castor Oil, Candelilla Wax, Saw Palmetto, Bergamont, Rosemary, and botanical blend
This stuff is great! I've used it for midweek dry twist outs as well as on the ends of my twists to keep them from drying out. I also used it to twist my damp hair after washing it and left them in a couple of days before I pulled them out. The consistency of this product is kind of like shea butter. BUT there's no shea butter in it! My hair stayed really moisturized and I really liked the results.
Here's what my twist out looked like when I just separated the twists and did not fluff them. (I pulled the sides up and secured them at the top of my head with a comb…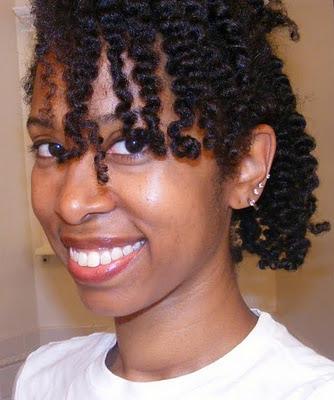 A couple of days later I separated the twists further and finger fluffed, still keeping the comb in place.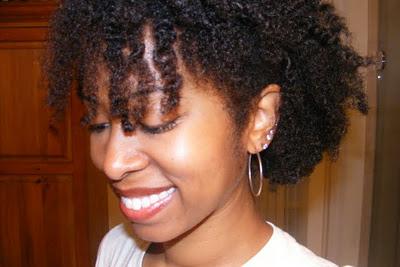 RATING: 5 SAVVY! – Great product, all-natural ingredients, great price, multiple uses, will buy again!*
This product is available from Amazing Botanicals.
*Savvy Ratings: 5=Savvy 4=Smart 3=Suitable 2=Satisfactory 1=Stupid

&
More From savvybrown
Review: Karen's Body Beautiful Creamylicious
Review: KBB "Butter Love"
Hair Product Review: Hairveda Almond Glaze Review
savvybrown Recommends
Batiste Dry Shampoo Review

 (mamaof3munchkins)

Aqua Notes: Review and giveaway

 (MommyPerks)

Ask savvybrown To Recommend Your Posts