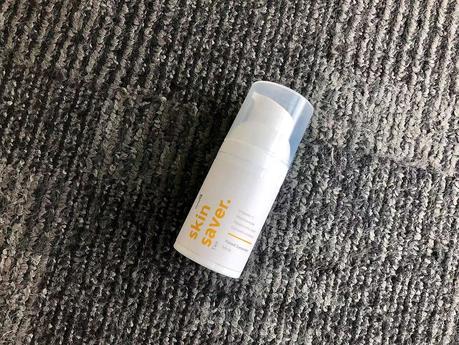 All Covered by Anna Cay: Skin Saver Tinted Sunscreen- Tan
Ever since I discovered that there is such a thing as tinted sunscreen, I never looked back. One of the most hyped tinted sunscreen today is Skin Saver Tinted Sunscreen by Anna Cay.
All Covered by Anna Cay Skin Saver Tinted Sunscreen SPF 50 PA++, 30g
Main ingredients: Vitamin C, Niacinamide, Hyaluronic Acid and Centella Asiatica.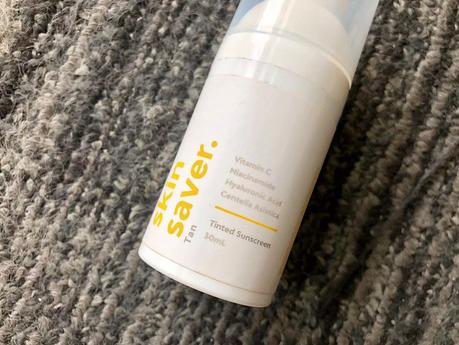 Skin Saver Tinted Sunscreen has three available shades: Light, Medium, and Tan. The shade I'll be reviewing today is Tan (it was the only available shade then). I think the most popular shade is Medium as it fits morena skin tone. I had to gamble with Tan although lots of reviews said that it's a bit greyish.
Airless pump packaging is actually my favorite types of packaging as it can make you maximize the product without wasting anything that's left in a container. Kudos to Anna for using airless pump for Skin Saver Tinted Sunscreen!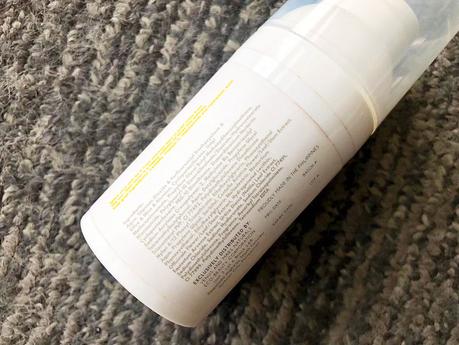 Let's start with the shade; does it really have a grey undertone? That would be a yes. However, it's not as bad as you thought it'd be. Upon application, you'll notice how grey it is (add the fact that it has SPF 50 which makes it a bit whiter) but while blending it somehow adapts my natural skin color. Just to make sure, I prefer to use a setting powder that is one shade darker on me to balance the color. Translucent powders works well too.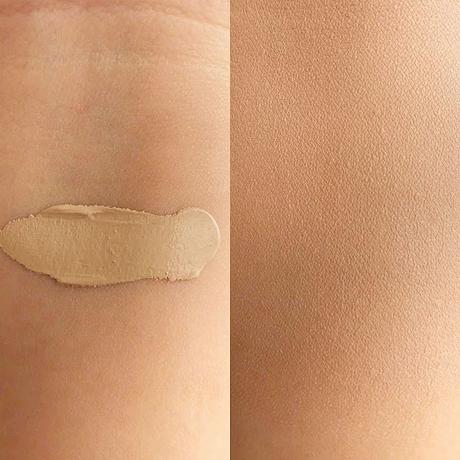 The consistency of Skin Saver Tinted Sunscreen is creamy mousse. I find it hard to blend when I tried using a sponge and brush as applicator, fingers works better. One pump is enough to cover my whole face and a bit of my neck too. At first, you'll think that one pump is not enough, I also thought the same and used two pumps instead only to end up with too much extra product. Sayang besh!
When it comes to coverage, I'd say that it's light to medium. It can cover the redness on the sides of my nose quite well with one layer. This shade does not work well in covering dark areas because it looks too grey. So, I still use concealer to cover my dark circles. Kinda feels heavy too during application but becomes lightweight once blending is done.
The finish is matte and almost powdery. It settles in right after I blend it on my face and gives off a bit of healthy glow effect. I have at least half a day before needing a retouch which is quite impressive for a tinted sunscreen!
Am I going to repurchase? Probably. I actually wanted to try the medium shade just to see which one works best on me. I'm also planning to try the BLK tinted sunscreen but that's for another post.