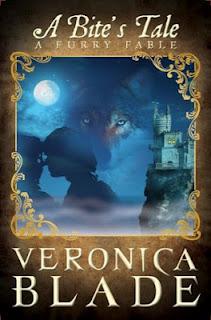 Book description (via Goodreads):
PLEASE NOTE: This is a novella, appx 155 printed pages
A Cinderella who spends her nights as a wolf. A prince with a taste for blood. This is more than your average fairy tale.
The Cinderella: Seventeen year old Cydney struggles against her werewolf nature, attempting to keep everyone around her safe. She tries to carve out some semblance of a life, but can't forget the boy she loved three summers ago — or what she did to him after losing control and shifting. No way will Cydney risk exposing the beast at the prince's ball, no matter how her two cousins try to persuade her.
The Prince: Turned into a vampire to save his life, the prince refuses to live up to his royal duties. He just wants to find the girl he loved and lost...the werewolf girl who bit him. But his father, the king, commands him to attend a ball where he must choose a wife. Can he find his Cinderella before he's forced to marry another? He doesn't even have her real name, much less a glass slipper.
--------------------------------------------------------------------
My Review:
I was kindly given a review copy of this by the author so i want to thank her for that!
I have been given the privilage of reading all of Veronica's books she has released so far for review, and she has yet to disappoint me! I loved this book, a very enchanting new take on Cinderella, clad with vampire's, werewolves and sorcerer's! I wanted more when i finished it. The character's were very likable, and it always kept me wanting to know what was gonna happen next. The story is written in alternating perspectives between the 2 main character's which made you root for them that much more. Anyone who loves a good paranormal love story or fairytales retold will devour this book, and if that isn't your usual genre read it anyway! LOL. I look forward to what Veronica will do next as she has become one of my favorite author's. Great book!
---------------------------------------------------------------------------------
Author Info:
Official Website
Twitter
Goodreads Page
Facebook
Add the book to your TBR list on
Goodreads