Contributor: Edmund B.
Written by Alfredo Barrios, Jr.
Directed by Jeffrey Donovan
For its second outing of the season, "Burn Notice" delivers an episode titled 'Mixed Messages'. While that bore some relation to the action, Jesse's tap dance with a cartel thug and Fiona's first days in prison, it also reflects on the season so far, early as it is.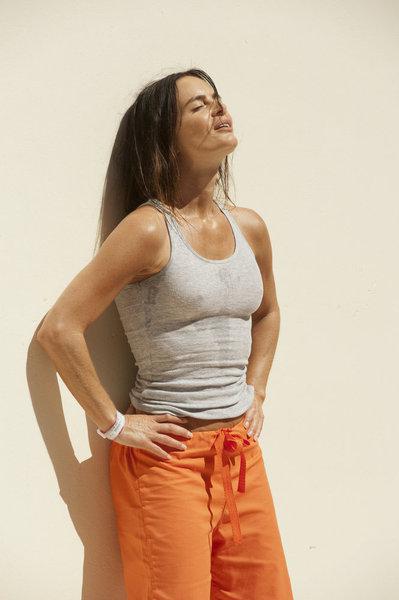 Anson, having made his escape, remains (thankfully) out of the picture, while the focus shifts to Fiona's situation. Michael is still not quite himself, as her latest letter induces a table-tossing tantrum. In a continued ironic reversal, it's left to Sam to suggest the alternate course of calling on his old contacts.
This development really highlights the shortcomings of bringing Agent Pearce back into the fold. Having her be incapable of helping, rather than uncooperative, makes her weaker. Also, having Michael on the outs with some elements at Langley would make for a more interesting dynamic when he approaches his trainer and mentor, Tom Card (an amusingly hammy John C. McGinley). Especially once it's established Card is in desperate need of a win, it would make this a real rogue operation.
That main story involves a bit of a bait-and-switch. Michael has to bow out, as one of the players is a former target of his. Aside from a rare acknowledgment that years of doing what he does can cause problems, it also a rare opportunity for Jesse to take the lead as a rogue DEA agent. He does very well filling Michael's shoes, even showing some moves that force Michael and Sam to play catch-up. More developments like this would be welcome to finally clarify his place in the group.
After Jesse's deft play to neutralize the thug's actual DEA informant, punctuated by a shocking shooting, the rest of the plan follows the standard form. A little misdirection, some bullets and booms, all leading to celebratory back-slapping on the dock. Michael's star is rising again, and his reunion with Fi is a mere formality.
But wait, will she survive to see it? Fiona's storyline is an improvement over the static interrogation of the opener,but still doesn't rise above standard women-behind-bars cliches. We have the mess-hall altercation with the queen bee, the self-protective run-in with the guards, the respect-gaining beatdown. I'm sure Fiona really doesn't need to be told what the apple means, but for the need to introduce the friend who turns out to be not so friendly. Even there, we're getting the USA Network-lite version of the prison rat, as she only does it to save her sister. I know who ordered the hit is supposed to be the new mystery, but the lead-up was too mundane to give that much traction.
The brief return of Nate felt awkward and shoe-horned-in. It is presumably a set-up for later developments. Last season, we had the all-too-brief exploration of their father's past, both in the exceptional episode where Maddy was called into an interrogation and Anson's later 'revelations'. Perhaps Nate's reappearance signals a return to those explorations. However, given their usual reluctance to dig too deeply into these characters, I'm not expecting anything earth-shattering to emerge.
Overall, this was a return to business as usual with a twist or two. More Jesse proving his worth would be a great addition. Michael worming his way back into the CIA shows promise, but would still work better with Pearce leading the anti-Westen faction. This episode highlighted that the show runs just fine without Anson around. I just hope he needs a nice long time to lick his wounds before the inevitable return.
Writing: 1/2
Acting: 2/2
Directing: 2/2
Style: 2/4
Total: 7/10