Contributor: John Keegan
It's sad to say, but the second leg of the second season has been something of a disappointment. Not only was there yet another Eyal-inspired backslide for Annie, but it just hasn't felt as cohesive as the first half of the season. There have been some highlights, for sure, but episodes like this as far more tolerable in the context of one long season, rather than as part of a short six-episode run to a season finale.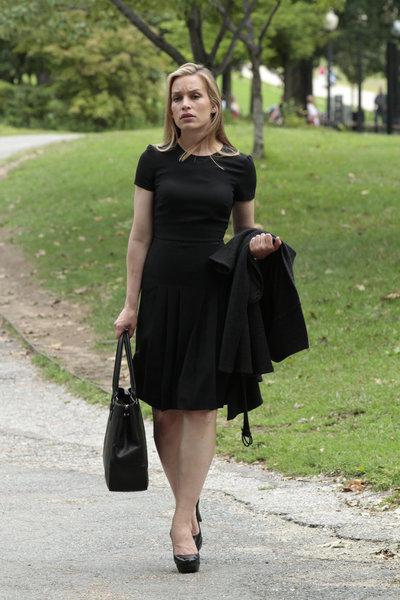 Some of it was just plain predictable. As soon as Parker was introduced, I said that it was all about giving Auggie someone to be with until the writers were ready for the Auggie/Annie relationship to take the center stage, probably at the end of the season. And sure enough, with the season drawing to a close, Parker is leaving Auggie to pursue her work with the Peace Corps. Could it be more telegraphed for season-ending drama?
They also took Jai, who was making overt moves to gain power and influence in the previous episode, and knocked him back a peg. Unfortunately, to do this, they had to portray his overt ambition as foolhardy and pre-emptive, which is the exact opposite of what he was supposed to be as the acolyte to his father. A manipulative threat to Joan (and Arthur, I guess) is an interesting character direction. This, sadly, is a bit more of a chore.
Part of the problem with the Auggie and Jai plot threads during this portion of the season is that they feel completely disconnected from what the characters did in the first part of the season, due to the hiatus, and they were also relegated to the background too often for the audience to care about the outcome. And because the writers did a much better job in terms of Annie's evolving relationship with Danielle, it's a bit more glaring.
This is too bad, because the "A" plot needed a bit of something to make it more exciting. There were some action-packed moments, but I wasn't really getting much out of Annie's work with the British agent. When a story feels like an excuse to use a particular REM song title, it's not a good sign. Only the undertones of layering, with Annie getting to work with an agent just as green as she used to be, kept it from being a total bore.
I'm glad that the show already got its third season renewal, as well, because the unnecessary holdover of episodes into this very busy fall season has resulted in terrible ratings. Much like "Burn Notice", the show is doing much worse during this limited season-ending run, and it leads one to question the logic of continuing with the split-season format. Granted, it's all the rage, but now that the traditional counter-programming periods in the winter are all but gone, if the ratings still matter, there has to be a better option.
Writing: 1/2
Acting: 2/2
Direction: 2/2
Style: 1/4
Final Rating: 6/10