Contributor: John Keegan
Since the live Halloween event took place on Monday night, it was fresh in my mind as I watched this latest episode. All things being equal, the live event didn't yield very much in the way of "evidence", convincing or otherwise. It was, in keeping with the realities of paranormal investigation, rather uneventful. And, for all that it was a huge location covered by the entire episode, so was this investigation.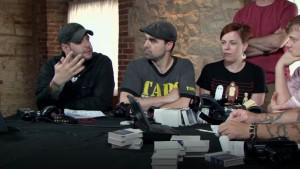 The review for Ghost Hunters 7.21: "The Bloodiest 47 Acres" has been added to the archive.