One of the best things about "Covert Affairs" is the character of Auggie. Typically seen as Annie's tech support back at home base, Auggie has always demonstrated a number of additional skills. And it was established early that Auggie's blindness was the result of a combat injury. This is the episode that tells Auggie's story, and it's just as good as one might have hoped.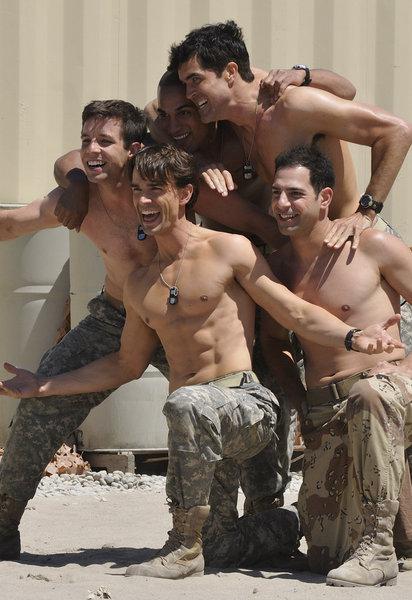 Auggie comes across the terrorist who essentially caused his blindness while on vacation, and enlists the help of his latest conquest (played by the lovely Rebecca Mader) to conduct the surveillance needed to establish the identity and location of his enemy. Annie gets to play his role this time around, which is a nice change of pace.
Much of the drama comes with Annie's attempt to discover if the "Jack of Diamonds" is still alive (running into a competing intelligence operation in the process) and Auggie's moral crisis once he gets the chance to take out the enemy himself. We learn that Auggie will step close to the line when it comes to cold blooded murder, but not cross it. And that Auggie manages to acquit himself well in hand-to-hand combat pretty damn well for a blind guy.
I can't say that the actual plot progression was all that surprising, but this is "Covert Affairs", so I wasn't expecting anything too out of the ordinary. But good stories don't always have to include unusual twists; sometimes it's just a matter of letting a solid story tell itself. If I had one quibble with the episode, it was how casually Auggie pulled his lover into the middle of his operation. That may have been to show us how he was willing to push the boundaries to get revenge, but it was still a bit of a stretch.
Writing: 2/2
Acting: 2/2
Direction: 2/2
Style: 1/4
Final Rating: 7/10