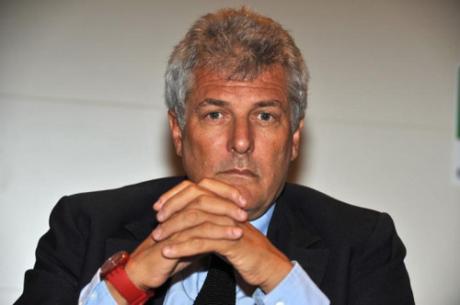 It's been called reverse snobbery — Wall Street bankers and Italian industrialists wearing cheap, quartz watches under their bespoke suits, rather than the Audemars and Pateks you'd expect. The writer behind Milstil once described it as another idiosyncrasy of a class that has everything. With nothing left to prove, some execs are wearing inexpensive watches as a way to say they've "been there, done that."

Fortune Magazine had a different take a few years ago. They chalked it up to the global financial crisis and subsequent pressure on one-percent earners to downplay their wealth. It could also be, as Fortune suggested, that Rolexes look out of place in an age when athleisure reigns supreme (although, that doesn't explain why some men wear chunky Ironmans with their well-tailored suits).
Most of these watches are ugly, but I have a soft spot for Swatch — that Swiss maker of plasticky timepieces with a pop-art sensibility. Their neon, playschool-like color combinations remind me of early MTV commercials in the '80s, when Swatches were near ubiquitous. Like many kids that decade, I wore mine with Snoopy tees and shorts.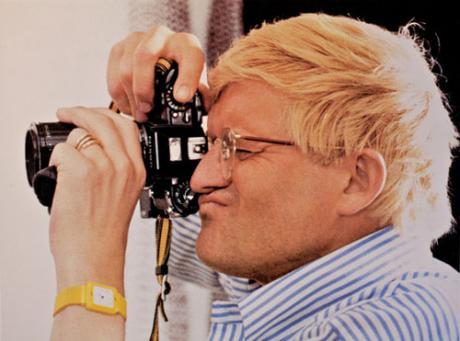 These days, I like them as a fun accessory. Much like retro-styled runners, they add a touch of playfulness to whatever else you're wearing (which is especially nice in the warmer months, when your style doesn't have to exude the seriousness of winter clothes). Except in this case, you can wear them with tailored clothing. Pair them with a conservative navy suit or casual summer sport coat, like many of the examples you see here, or just with a striped dress shirt like David Hockney above. 
If you're just starting to consider Swatch, check out the (mostly) monochromatic Rebel series. I like them in blue, black, and white (browse Amazon for cheaper prices). Blue goes with almost anything, although black is nice with black leather jackets and jeans. I've also been wanting a bright green design to wear with brown tailored jackets. For serious watch enthusiasts, Sistem51 offers mechanical movements in playful designs and relatively affordable prices. 
There's also the jellyfish – a translucent watch that originally came out in the mid-1980s. The only problem is that the good ones are all vintage, and vintage jellyfishes are sometimes tinged yellow from age. Depending on the condition and model, these can fetch upwards of $2,000. That kind of price seems eye-watering for something that's supposed to be cheap and disposable. I say stick with one of the modern designs, which shouldn't run you more than an expensive dinner in a big city these days.