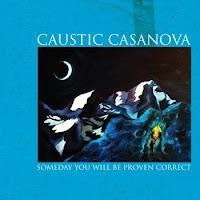 Caustic Casanova - Someday You Will Be Proven Correct
An entirely savory amalgamation of stoner, post-punk, post metal, psychedelia, indy, and even a touch of space rock.  In fact, there's probably more mixed into the stew but my palate is too naive to detect it all.  What I can say is that the concoction works and tastes magnificent.  With a base stock of classic power-trio rock, the mad chefs of Caustic Casanova went wild in the kitchen mixing their cuisines, alternatingly adding some big chunks of meaty stoner riffs, some delicate flavorings of prog-esque space-rock passages, the occasional fire of punk pepper, and some indy spice, turned the whole thing up as high it would go let it boil over.  And that's what Someday You Will Be Proven Correct does.  Boils over in a mouthwatering burst of wild indy rock flavor.  And when you have chef's this talented at their cooking you just know it's gonna taste great.
3-side LP in a delicious gatefold cover gets the mouth watering.  The band call themselves Heavy Rock.  I'm not gonna argue.  I'm just gonna pony up to the table and enjoy my feast.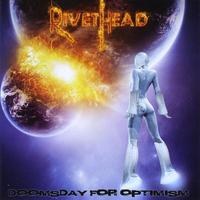 Rivethead - Doomsday for Optimism
Absolutely grinding, ride-the-riff industrial coming from Texas.  Just the way I like it.  Groove intense, melody heavy.  Nothing wrong with some metal that you can shake your ass to.  Well, as long as it's not my ass.  "Super Zero" is about as good an industrial killer as I've heard in a while, with it's monstrous riff, techno flourishes, and non-stop freaking grind.  Reminds me of an ugly, lovefest product of NIN and Ministry.  Or more appropriately, sounds like a lost (and better) track from '90's grinders, Orgy.  Rough vocals and killer beat.  Hell yes.
The rest of the album hangs just as well. "Deaf Ears" ups the sythn aspects, bringing in a darker NIN mood but no less pounding when that buzzsaw guitar kicks in.   Touches of goth darkwave drape over the riveting beats, like a funeral pall, and it all works well.  Songs like "Vampire" and "Buried Another One" are just waiting for their chance to appear in some cool Dark Ones underground bar scene.  Throw in some Sister Machine Gun and some Pitchshifter and a freaking cool visual for the guys, and you got it covered.  Check it out.  I'm still grooving over here.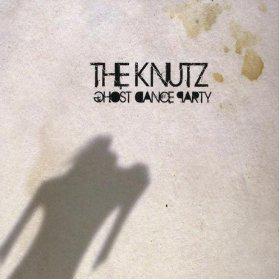 The Knutz - Ghost Dance Party
A lot of modern post-punk languishes in the footsteps of the Joy Division or Bauhaus without ever creating their own shadow.  The Knutz doesn't fall into this trap, strangely enough by tossing the entire post-punk history into the frenetic sound.  "Ghost Dance Party" sounds like the perfect combination of the Sex Pistols and Specimen, if you can picture that.  "Just Be You," slithers out of the more poppy end of the Batcave, "You Are the Wonder" harkens back to the requisite Joy Division, while "Ice" updates the sound with some early New Order.  There's more in their; some early punk, some Killing Joke, some X.  Maybe some Alien Sex Fiend.  All mushed together, in one squishy mess. 
And it all works beautifully well.  In expanding their influences beyond the standard, The Knutz have created something fresh for these post-punk loving ears.   Definitely worth exploring if the names of these bands hits your spot.
 Caustic Casanova

The Knutz

Rivethead