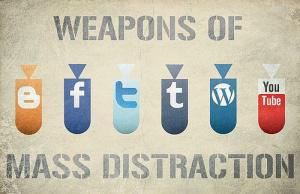 I'll make this quick – today, I planned for a totally productive night of getting shit done. I was gonna review my budget, research some investments, blog a little bit, and organize my articles. Yeah, I can tell that you're totally jealous of my ridiculously awesome life of sex, drugs and alcohol.
But it all started going downhill from work – First, I was given a big task to do in the morning. Instead of focusing on that, I spent my day answering emails, attending discussions, customizing templates, and intermittently going back to that task. And then my colleagues mucked around at the snack corner so of course I had to join them for that. And so I had to work late, and I decided to reward myself with a Swensen's dinner (come here you, chicken baked rice and US fries and dips, you!), and then I decided to read a few chapters of my book, and check out a few other blogs at the same time… and before I knew it, it was bedtime. Dang!
So hey, if I couldn't do any of that other stuff, the least I could do was squeeze in a blogpost, right? So much love for you, dear reader, so much love.
Saying "no"
So I thought I was being awesome my multitasking my ass off (generating Pivot Tables while shooting off emails? pssshhttt. No problem.), but I was actually unknowingly falling prey to the insidious monster known as the Ping. The Ping creeps up on you, often disguised as activities like "multitasking" or "urgent priority", but really, it just pulls you away from the most important things you've gotta get done today.
This article from HBR talks about staying focused on only the most important things. It sounds cliched as hell, but we don't realize how crucial it really is to prevent us from crashing and burning:
"Never before has it been so important to say "No." No, I'm not going to read that article. No, I'm not going to read that email. No, I'm not going to take that phone call. No, I'm not going to sit through that meeting.
It's hard to do because maybe, just maybe, that next piece of information will be the key to our success. But our success actually hinges on the opposite: on our willingness to risk missing some information. Because trying to focus on it all is a risk in itself. We'll exhaust ourselves. We'll get confused, nervous, and irritable. And we'll miss the CEO standing next to us in the elevator."
More data = more noise
At the risk of sounding like I'm writing a General Paper essay for junior college, we live in a hyperconnected world. Breaking news, stock prices, tweets, and drunk photos of you last Friday night on Facebook are literally at our fingertips. (Of course, I could do with some types of media being not so easily accessible – such as Justin Bieber's latest single Boyfriend. Shudder.) But as Nassim Taleb shares in this article, having more data makes it even more likely for you to make mistakes. More data generates more noise, which makes the likelihood of finding what you need – the signal – even lower.
Keeping up with the flurry of information is a loser's game. In fact, it is very likely that all that information could screw you over. Or kill you. (statistics show that in 80% of car crashes, the driver was distracted during the three seconds preceding the incident.)
Staying focused, #likeaboss
So make your to-do list before you start anything in your work day, and stick to it. Turn off your email alerts and your instant messaging chats. Leave your phone in a place where you cant reach it. And do just ONE THING at a time. You'll be way more effective than trying to "multitask" everything away.
Something non-work related: When you're having lunch with friends, try putting your phones in a phone stack. I tried it last week and it was one of the most enjoyable lunches I've had in awhile

And the next time you hear the siren call of the Ping, tell it to go screw itself.