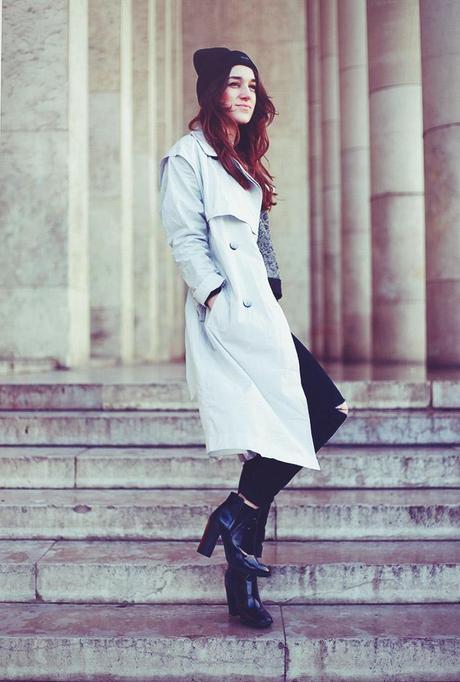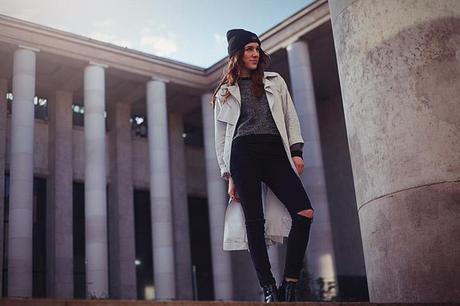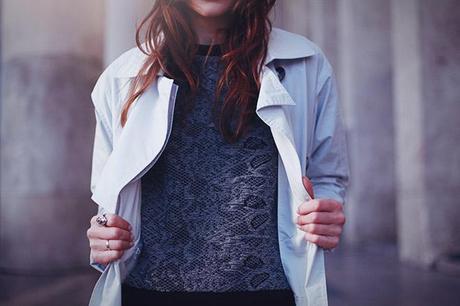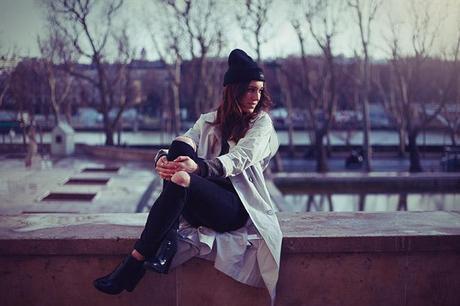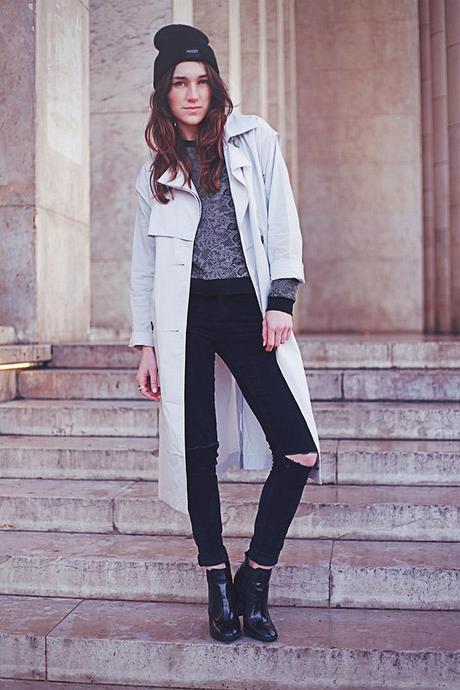 It's so mild here in Paris at the moment that you can wear the thinnest coat and you're good to go! It's refreshing because I really was not looking forward to winter and thankfully it's been more like a cold spring! Only thing missing is blue skies everyday.
Photos : Zane Silver // Mac & Skinny jeans : ASOS // Shoes : Zara // Sweater : Just Female // Beanie : Civissum
Still it's been raining a lot an these shoes and coat tick the boxes for rain protection! Just need a brolley (umbrella) and you're all good!