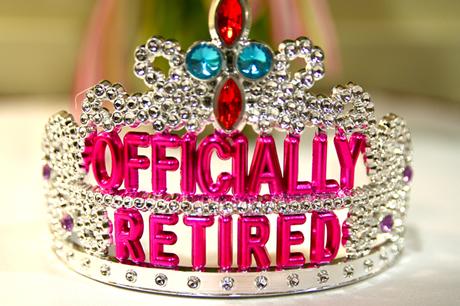 NEWS COPY
The average retirement gift is worth just £2.17 for every year of work - less than the cost of a small takeaway coffee, a study from Skipton Building Society has found.
Despite putting in years of service, retirees can expect to receive a gift worth around £101.89 when they call time on their career - the equivalent of just £2.17 for each year of the average 47-year working lifetime.
It also emerged the days of receiving the traditional carriage clock are over, with three in ten getting nothing more than a handshake and a 'sorry-you're-leaving' comment.
Rebecca Willey, Corporate Communications Manager at Skipton Building Society, said: "After years of working, particularly if you have done a long term with the same company, most would expect a nice gift, or something special to wave them off into their retirement.
"But in reality, it seems that the gift you receive is nothing compared to the time and effort you have put into working over the years. And there are worryingly large number of people are lucky to receive a card at the most."
The study, of 2,000 retired Brits found 31 per cent of retirees didn't receive a present at all, while another seven per cent were only given a card.
And while 55 per cent of people were over the moon with the leaving gift they received, almost one in twenty felt let down by their company after receiving a bad gift. Some of the worst retirement gifts on the list included a thank you letter with the former employees name spelt wrong and bottles of wine been given to retirees who don't drink alcohol.
17 per cent weren't afraid to admit they weren't happy with the present they received, with a quarter of those even telling their boss exactly what they thought of it. However, far from displaying the gifts proudly in their home or getting great use out of them, almost one in twenty confessed to selling their unloved gift online.
It's not bad news for everyone though as a lucky 15 per cent of people received a better present than they thought they would. The research found gift vouchers are the most popular retirement gift to present to someone as they are heading off into the sunset, followed by a bunch of flowers, a personalised gift and something for their home.
But some lucky retirees will receive a night away, tickets to the Formula One and an all expenses paid party.
Although, seventy-seven per cent believe companies are now more likely to put their hands in their pocket for a round of drinks and a leaving do, than buy a nice gift.
Six in ten put this down to people no longer staying with companies for their entire working lifetime, while another 44 per cent believe companies don't value their staff like they used to.
Rebecca Willey, Corporate Communications Manager at Skipton Building Society added: ''Entering retirement is a huge milestone, and most would expect some sort of recognition for not only the work they have put in over the years, but also to celebrate reaching the landmark event in their lives.
"At Skipton, we believe everyone should be able to look forward to retirement. Leaving work behind after so many years can be an exciting and daunting experience. However, for many, it seems this experience hasn't got off to the best start due to the send off that they have received from their former employer."
Top 10 worst retirement gifts
1. Nothing
2. A thank you letter with their name spelt wrong
3. Two bottles of wine, when they don't drink
4. Just a thank you card
5. Miniature porcelain animal
6. A book
7. Cutlery
8. A plant
9. An Invite to the company annual Christmas party
10. A clock radio
Top 10 retirement gifts
1. Gift vouchers
2. A bunch of flowers
3. A personalised gift
4. Something for your home
5. Money
6. Something for your garden
7. Cakes
8. A memento related to the company I worked at
9. A watch
10. A round of drinks for everyone
ENDS
RETIREMENT GIFTS - news copy