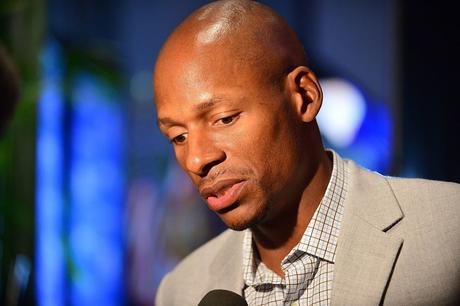 Ray Allen says he was "catfished" by a man named Bryant Coleman who claimed to be a woman online, who is now allegedly stalking him and his family.
Allen filed an emergency motion in Orange County, Florida, on Tuesday asking a judge to throw out a case in which he is accused of stalking Coleman.
The retired NBA player says he is the one being stalked, not Coleman.
"Coleman pretended to be a number of attractive women interested in Ray Allen," read the motion. "Ray believed he was speaking with these women and communicated with them."
Attorney David Oscar Markus released a statement saying Allen took legal action in an effort to end threats against him and his family, and that Allen was the victim "of an online scheme to extract money and embarrass him by someone who appears to be troubled," according to ESPN.
In the filing, Allen said Coleman threatened to reveal details of their conversations, and that the sides eventually struck a deal to keep everything private. Allen said that deal has been violated and that Coleman has continued to harass him and his family through several social media accounts.
"He posted about Ray's wife, Ray's children, Ray's dog, Ray's homes, Ray's wife's restaurant, and numerous other personal items," the motion read. "Coleman not only posted about these things, he would actually post while physically located inside Ray's wife's restaurant in Orlando. And he would make sure they knew it, tagging Ray and his wife on those posts."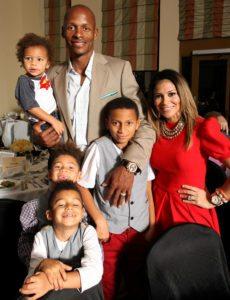 "Ray regrets ever engaging with this person online and is thankful they never met in person," Markus said. "This experience has negatively impacted Ray, and he hopes that others might use his mistake to learn the dangers of communicating online with strangers."