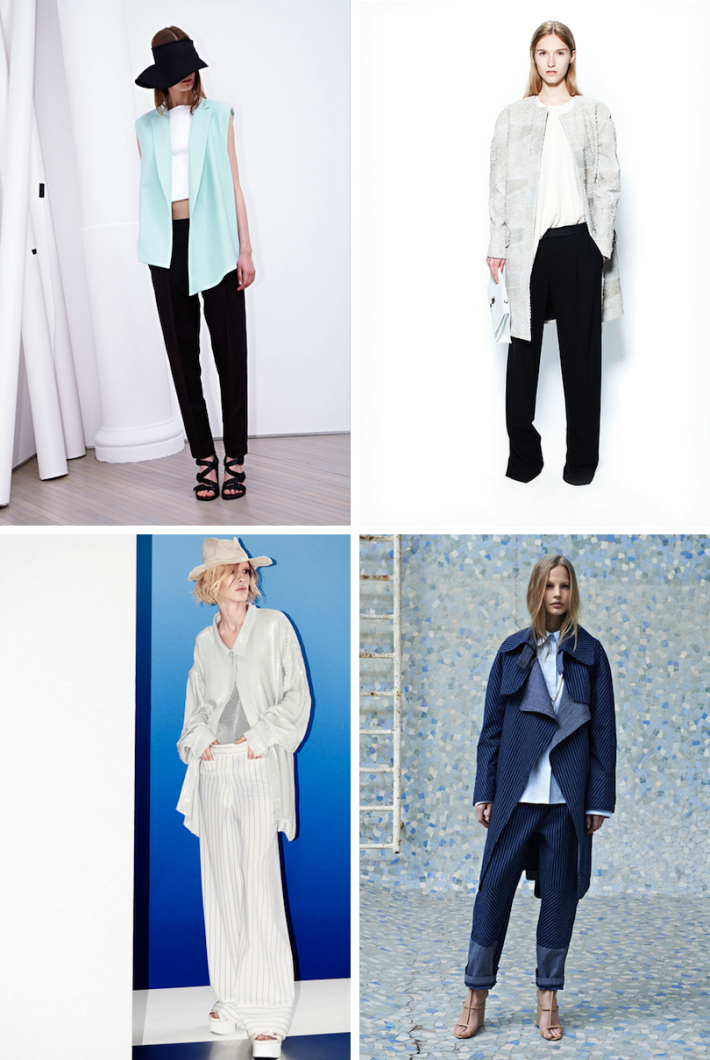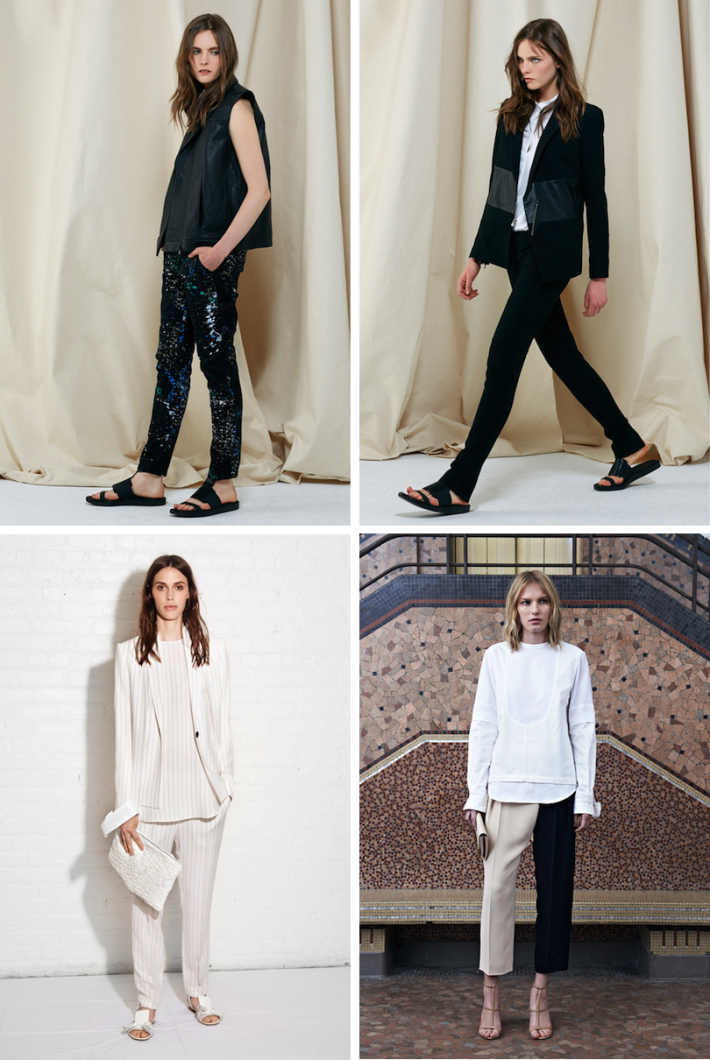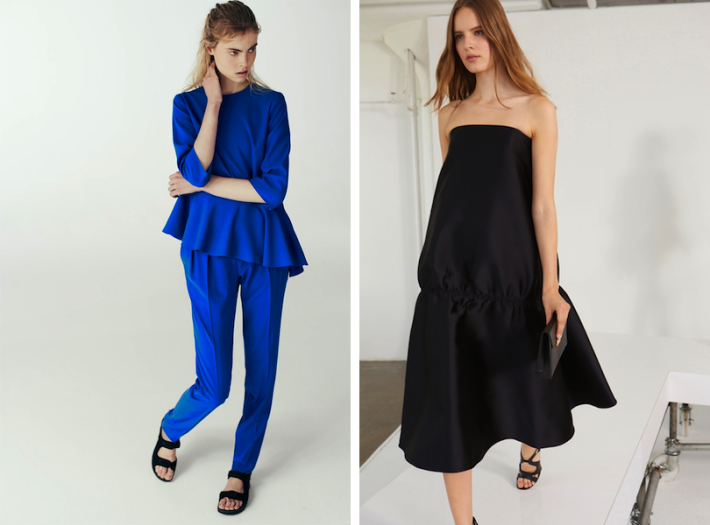 Seasons, seasons. It can be quite confusing. Summer hasn't properly started yet (I don't call those few good days we had summer), but summer collections are on sale right now and pre-fall is dropping in online and in stores. My mind is already in pre-fall, but at the same time resort collections are out in the open already and the professionals are getting ready to see spring/summer 2014. Where are we at?
Well, let's say I'm most interested in what's to come for Pre-Fall and Fall at the moment since those are my favorite seasons, I'm slowly giving up on summer and I'm really excited about the fall trends to come (I'll do a post about it later). But of course I want to see what Resort collections are like and do some early trendspotting. These are my favorite looks. I'm spotting some really cool tailoring, oversized is still a great look, pinstripes are a winner (love that white pinstripe suit from Thakoon) and what I'm most excited about seeing are all those comfy but cool flats. Also: I have a bit of an aversion to peplum but I'm really digging this dropped waist, more slouchy peplum in the last two looks! Oh and can I pre-order those 2tone trousers from Chloé, please?
Which season is your head at?
images from left to right (all Resort 2014 collections): 3.1 Phillip Lim, Proenza Schouler, Acne Studios, Chloé, Tibi, Tibi, Thakoon, Chloé, Preen, Stella McCartney.