It's war.
War against bland.
Autumn is squeezing the heat out of summer and here begins the Battle Against Boring.
Private Perfect, First Brigade Awesome (Brisneyland Chapter) has pledged she will fight the fight of autumnal drabness.
Indeed.
It's a jungle out there.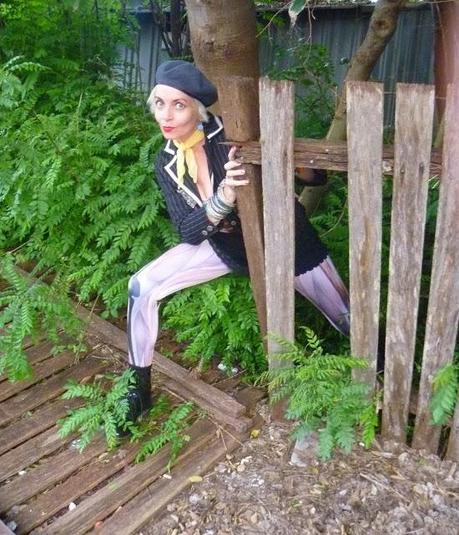 I pledge my allegiance to:
employ diversion tactics and wear awesome jackets, swirly capes and granny cardis this winter;

the donning of non event-appropriate wear at every opportunity;

use guerilla attacks on my wardrobe to weed out any unworn or unloved spy wear and pass them on to new owners;

banish all polar fleece to pet baskets;

uphold my promise to shop second hand first.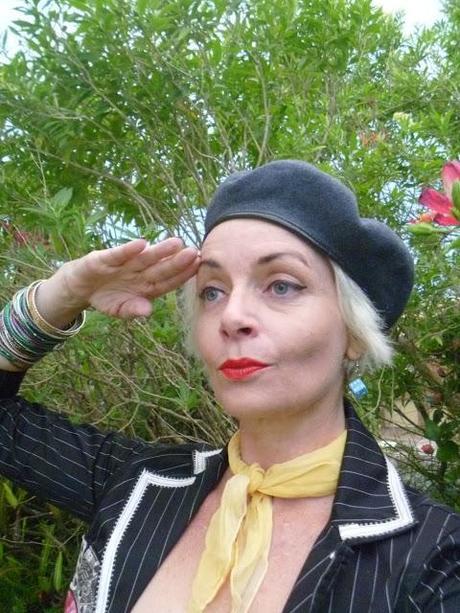 Private "Perky" Perfect reporting for duty.
M'am!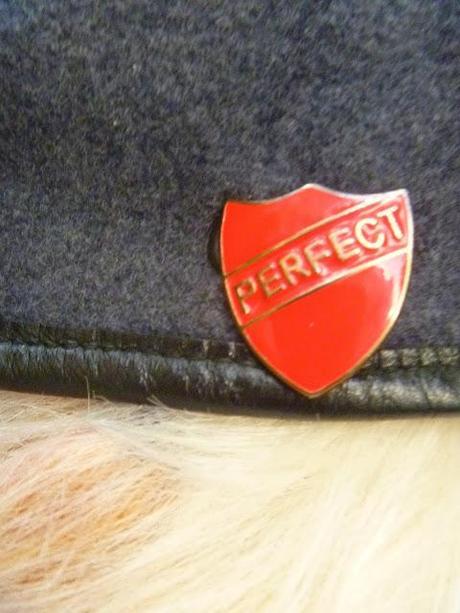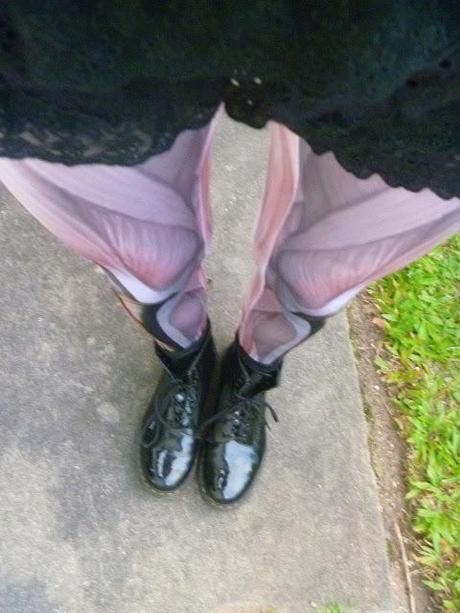 All present and correct.
Boots polished, eyebrows and uniform in order.
Battle stations!
Countdown to banishing boredom.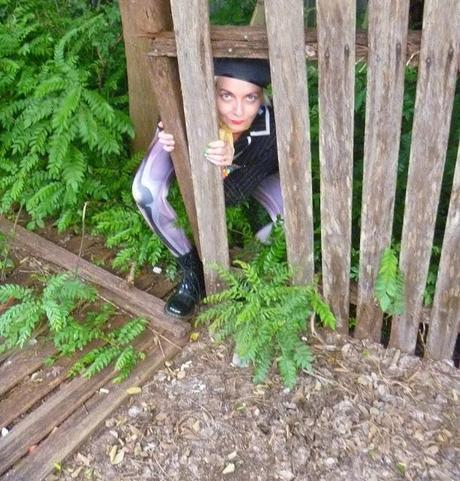 BOOM!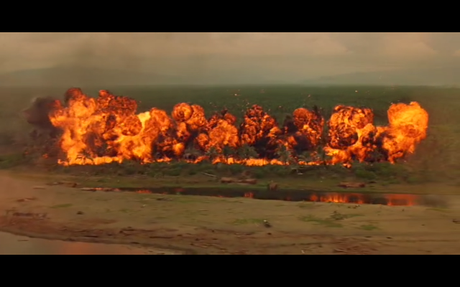 There goes boring!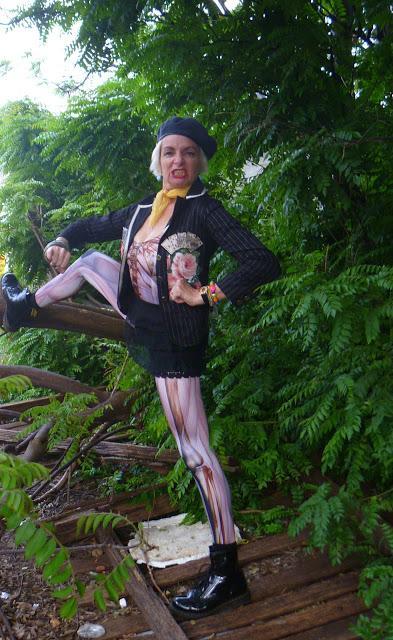 Declared a non-drab demilitarised zone.
Yessss!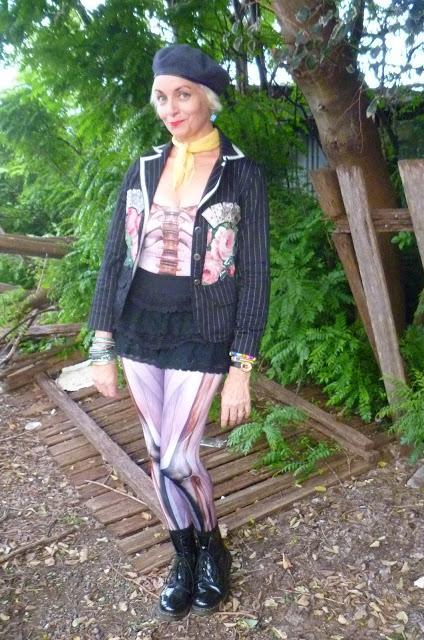 Always at ease.
Even on duty.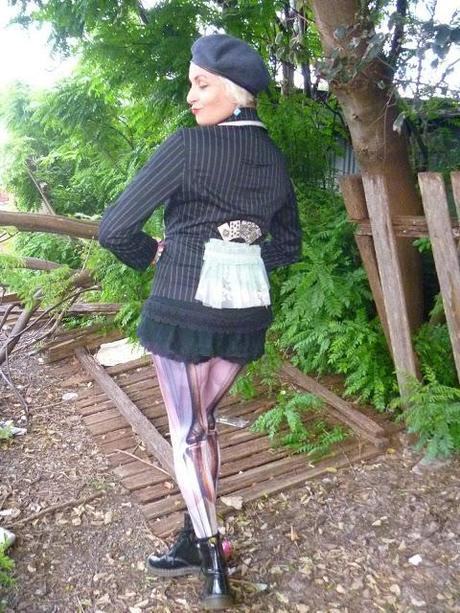 Pinstriped cotton jacket - handmade and gifted by Georgie, the Dickensian Dandy
Vintage beret, watch - Etsy
"Perfect" badge - gifted by lovely reader, Tra-la-la
Yellow silk scarf - gifted by rainbow girl, Krista
Earrings, bangles - thrifted
Frilly shorts - some online shop
Catsuit - Black Milk
Doc Marten boots - retail
Join the resistance against drab ... Viva Fabuloso!
Mwah!
Desiree xo