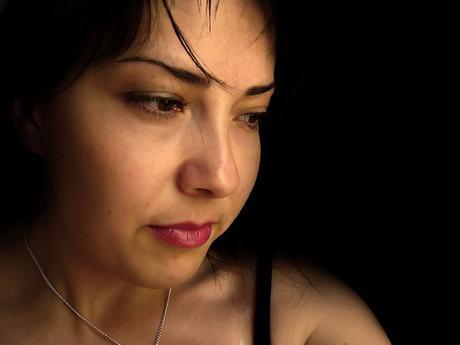 Sensitive Brits are more worried about their popularity than getting a foot on the property ladder, a study has found.
Almost three in ten admit to regularly worrying about whether other people like them, compared to just 15 per cent who are worried about getting a mortgage.
Brits are also more likely to worry about the health of their pet than about being a victim of crime, ageing parents or even the health of their children.
It also emerged 86 per cent of adults consider themselves to be a worrier, with the average adult spending the equivalent of almost a month of every year fretting about something.
A spokeswoman from RESCUE, which commissioned the research said: "Everyone worries about different things at different times, but it seems like we are more likely to be concerned about every day issues rather than those which may seem like more serious issues which can affect your day/lifestyle.
"Whether it's missing a plane or not waking up for the alarm, your worries can mean you are too pre-occupied to get a restful night ,become irritable and even impact on your relationships and friendships.
"Learning to deal with your worries is important and would mean you spend less time feeling worried, allowing you to enjoy more things without the concern of something going wrong or not to plan."
The study of 2,000 Brits found work is most likely to be the cause of people's worries, followed by money, being late for something, the health of a friend of relative and their own health concerns.
Other common worries include the state of their relationship, missing a flight or train journey, not waking up to their alarm in the morning, their appearance and the safety of their family.
Whether people like you, dental problems, growing old alone and simply remembering everything you need to do also feature on the list.
But the huge list of worries means the average adult spends an average of one hour and 50 minutes fretting about something each day - a total of 12 hours and 53 minutes a week or almost 28 days of each year.
Eighty-four per cent say their sleep has been affected by thinking too much- missing out on an average of 10 hours and 17 minutes of shut-eye during the average month.
More than six in ten say worrying has affected them while others admit it has led to, arguments with their partner, relationship splits and even the loss of their job.
While more than a third (34%) are happy to share their concerns with others, one in four admit they always keep their worries bottled up.
As a result, 72 per cent reckon they would worry less if they shared their concerns with others more often.
Eight in ten also admitted they tend to worry more than they really need to about things, with 76 per cent saying they are worrying more as they get older.
The study also found 72 per cent of people have taken steps to try and settle themselves down when they are worrying about something, such as speaking to a friend or family member or exercising.
Others go for a walk to clear their head, avoid the situation altogether, or simply try to forget about it.
A spokeswoman for RESCUE added: "Today, we all have extremely busy lives and the challenge is how to juggle all the demands of a day.
"With the average adult spending an average of one hour and 50 minutes a day fretting about something each day, the research shows we all need to stop and take a moment with RESCUE REMEDY by our sides.
"It is a combination of five Bach™ Original Flower Essences specially blended to provide support in times of emotional demand.
"The flower essences are Star of Bethlehem, Clematis, Impatiens, Rock Rose and Cherry Plum and it can be used anytime, anywhere and is suitable for all the family."
Top 30 worries
Work
Financial worries
Being late
A relative or friend's bad health
Bad health
Relationships
Missing a plane/train/bus
Not waking up for alarm
Appearance
Family safety
Eating too much
Dental problems
Whether or not people like you
Pet's health
Missing out on life experience
Growing old alone
Children staying healthy
Remember everything you need to do
Parents ageing and needing care
Being a victim of crime
Terrorism
The Economy
Pension plan
What to wear at work
Being single
Partner having an affair
Drinking too much
Getting a mortgage
Children getting a good education
Hair loss
ENDS