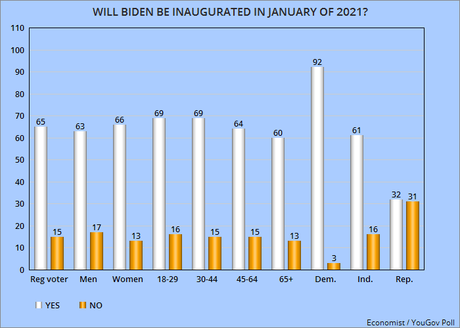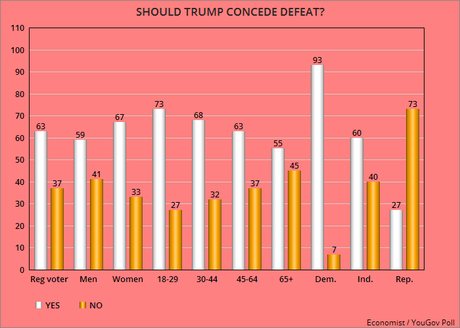 These charts reflect the results of a new Economist / YouGov Poll -- done between November 21st and 24th of a national sample of 1,500 registered voters, with a 3.2 point margin of error.
They show that Republicans are out of step with the rest of America. While 65% of Americans say Biden will be inaugurated next January, only 32% of Republicans believe that. And while 63% of Americans think Trump should concede defeat in the 2020 election, only 27% of Republicans agree.
Trump created an alternate universe for Republicans, and most of them still live there.