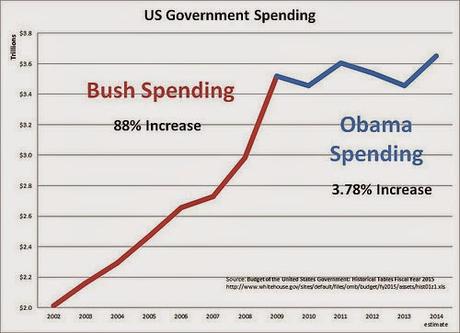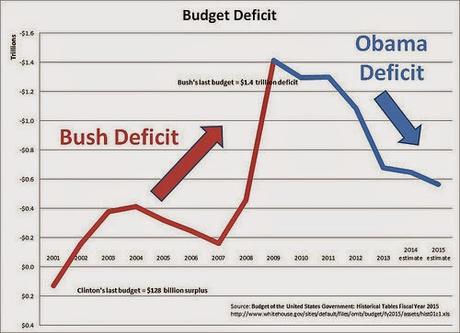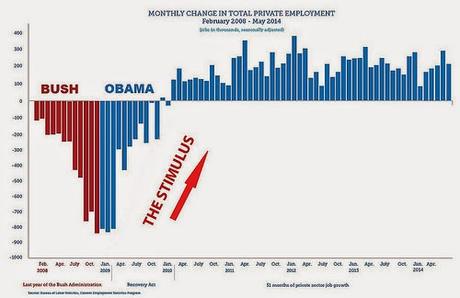 Republicans like to pose as the party of financial responsibility, but that is not even remotely true. Republicans spend more than Democrats do -- they just don't spend that money to help the Americans who need help. Instead, they spend to help the rich and to fight unnecessary wars.
They also like to paint President Obama as a big spender who increased spending more than any president, who increased the deficit, and who has been bad for job creation. Those are also lies. The truth is shown in the three charts above (found at Daily Kos). Republican George W. Bush is the president who raised spending the most (88%), while President Obama has raised it only a tiny amount (3.78%). And George W. Bush took a $128 billion surplus and turned it into a $1.4 trillion deficit -- a deficit that has been decreased significantly by President Obama.
It was George W. Bush that also trashed the economy and lost many millions of American jobs -- while President Obama has ruled over a significant job growth in this country. And President Obama did that with congressional Republicans trying to obstruct him every step of the way.
Don't let the Republicans fool you. They are the biggest spenders, and their economic policies only benefit the rich and the corporations. It's time to kick them out of office -- so sane and fair Democratic policies can be instituted.