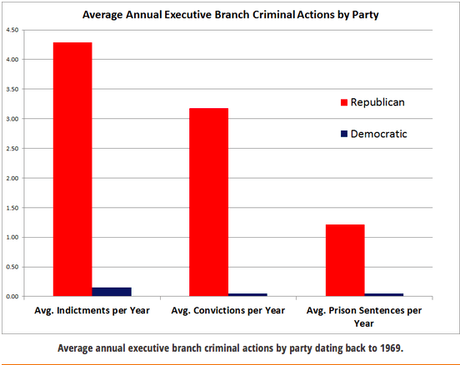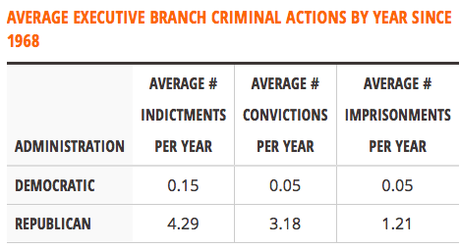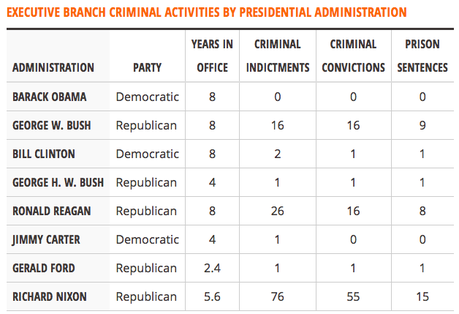 Republican officials love to parade their religion in public, and they claim to be the party of "values". But that doesn't seem to matter when they get one of their own in the White House. Republican presidencies have been far more corrupt than those of the Democrats -- especially the administrations of Nixon, Reagan, and Bush II.
The current administration seems determined to continue the GOP tradition of corruption. Trump has refused to distance himself from his business interests, and has used government money to enrich himself. And that doesn't even take into account the amount of money foreign governments spend at his businesses to curry favor with the administration. Or the corrupt officials he has appointed to government jobs.
I think the Trump administration will undoubtably be the most corrupt administration of all -- making the Nixon, Reagan, and Bush II administrations look good by comparison. Our only hope is to limit the damage by making sure this administration gets no more than four years.
The charts above are from Daily Kos.