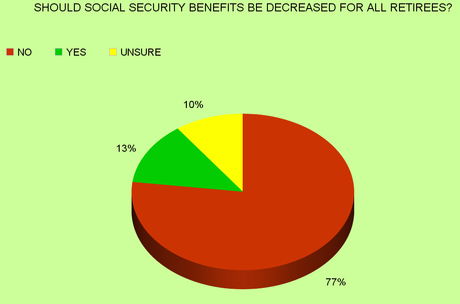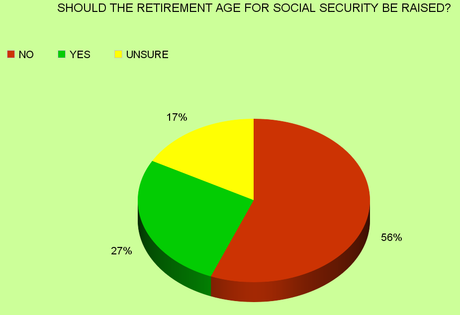 For a few years now, the congressional Republicans have been trying to convince Americans that Social Security is going broke, will soon be bankrupt, and won't be around when today's young people are ready to retire. Those are all outrageous LIES!
Social Security has the funding to keep paying full benefits until shortly after 2030 -- and even then it will not be broke or bankrupt. It would be able to continue paying at least 80% of full benefits for many more years.
Why are the Republicans telling these ridiculous lies? Because they have always hated the program. They voted against it when it was created, and they've been trying to get rid of it ever since. They know they can't get rid of it all at once, so they've been trying to chip away at it and damage the program until it is no longer viable. They will claim they are trying to "save" the program, but all of their proposals would seriously damage it.
A couple of their most onerous suggestions are to cut benefits for retirees, and to raise the age of retirement to get Social Security benefits. These are terrible ideas -- and they are not supported by the American public. A whopping 77% of Americans opposes cutting benefits, while only 13% support it. And a significant majority of 56% opposes raising the retirement age, while only 27% support that idea.
Americans know that Social Security is a government program that works. It has reduced the number of seniors living in poverty from over 50% to under 10%. Americans also know that there is a fix for the funding problem Social Security will face in the future -- one that doesn't involve cutting benefits or raising the retirement age.
As the chart below shows, 55% of Americans would support raising the cap on income subject to FICA (Social Security) payroll taxes above the current cap of $118,500 (or eliminate that cap). That wouldn't affect most workers at all, since their already paying the full amount for the FICA tax. It would just require the rich to pay the same percentage that everyone else already pays -- and that seems fair to me.
The Republicans are playing with fire by trying to cut benefits, raise the retirement age, or privatize Social Security (another dumb GOP idea). They think the American people are fools -- and that just may jump up to bite them on election day.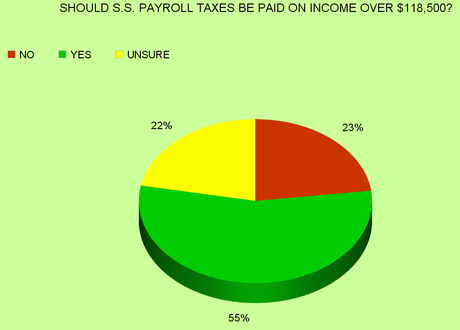 Below are charts about a couple more ideas floating around to "fix" Social Security -- to decrease the benefits of retirees making $80,000 or more -- and to eliminate the benefits for retirees making $200,000 or more. Neither idea would fix the future funding problem, because they wouldn't save nearly enough money.
Both ideas have plurality support, but neither gets a significant majority in support from the public.
All of these charts on this page were made with information contained in a new YouGov Poll -- done between April 18th and 20th of a random national sample of 1,000 adults, with a 4.1 point margin of error.