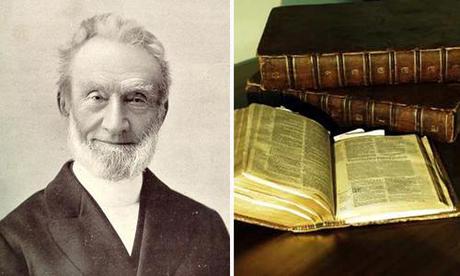 My Dad originally sent me this excerpt from the life story of George Mueller. I decided to repost it because it is powerful, timeless, and frankly, it speaks very personally to me in continuing to discover God's will for my own future. This is how Mueller discerned the will of God. Don't rush through this—take time to think deeply about each point and personalize them.
Mueller listed the following steps he believed were necessary in determining God's will regarding any decision. I thought they might be helpful to others:
"I get my heart into such a state that it has no will of its own in regard to any particular matter."
"I do not leave the result to feelings or simple impressions. That can make one open to great delusions."
"I seek God's will through, or in connection with, His Word. If you look to the Spirit without the Word, you open yourself to delusion."
"I consider providential [God-controlled] circumstances."
"I ask God in prayer to reveal His will to me."
"I make sure I have a clear conscience before God and man."
"Every time I listened to men instead of God, I made serious mistakes."
"I act only when I am at peace, after much prayer, waiting on God with faith."
Context Note: In the next to the last point, I believe the context is related to obeying God over the faithless cautions of those who don't really understand God's will. God's Word is clear that seeking godly counsel from wise men of faith is a safe and wise thing to do.
"For by wise counsel thou shalt make thy war: and in multitude of counsellors there is safety." (Proverbs 24:6)