FirstLadyB: Entertainment News With A Purpose
Grammy Award-winning songwriter and producer LaShawn Daniels aka Big Shiz has reportedly died in a fatal car accident, according to reports. He was 41.
His loved ones have yet to confirm this information.
LaShawn Daniels was known for hits he penned for artists like Michael Jackson ("You Rock My World"), Destiny's Child ("Say My Name"), Brandy/Monica ("The Boy Is Mine"), Toni Braxton ("He Wasn't Man Enough") and many more. He and his wife April Daniels also appeared on the Tamar & Vince show on WE TV.
He had just launched a successful music conference in Charlotte called, "I Put Me On Music Conference" and his wife April penned a heartfelt message on social media afterwards.
"We know this industry is not an easy road to travel, and we've seen a lot of great times but a lot of disappointing ones as well. But it has never changed you or your heart to be who God has called you to be in it. So baby I wanted to remind you and share with the world that you are one freakin amazing man! One of the best to do what you do, but this conference just took you to another level by what took place at the #IPutMeOnMusicConference. I am proud, but more importantly God is. The vision He gave you, you executed and the reward superseded your expectations and more. Please keep going, keep changing the game for your blessings will continue to come from God and not man. I love you and love doing life with you, and I will always be your co pilot in all that you do, the best is yet to come."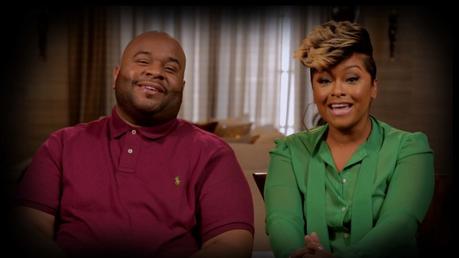 We loved everything about LaShawn, he was the son of a preacher who infiltrated the entertainment industry and didn't conform, but showed them God.
Members of the faith community have started to share their condolences on social media.
So sad…I was just with him last weekend RT @trapcry: Rest In Peace to LaShawn Daniels @BIGSHIZ. He's responsible for so many great moments in music. . A legend. pic.twitter.com/zrZDZ3h9DL

— DeVon Franklin (@DeVonFranklin) September 4, 2019
If there was ever a physical representation of "Your gift making room for you," you were it. @BIGSHIZ , thank you for being a pioneer in every genre and for unashamedly proclaiming your faith. You will be missed We are praying #LaShawnDaniels pic.twitter.com/lU3rCk5vqw

— RCA Inspiration (@RCAInspiration) September 4, 2019
The entire music community is feeling the loss of one of the greatest to ever do it….. LaShawnDaniels…we just stood together a week ago. No words……

— Kirk Franklin (@kirkfranklin) September 4, 2019
Our prayers are with April and their kids during this difficult time.
This story is developing.