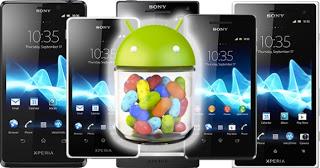 If you happen to own the Sony Xperia P then we have great news for you. It is about the Android Jelly Bean v4.1.2 upgrade for the handset. Rumors show the official launch of Android Jelly Bean for the smartphone as a sneak preview of a screenshot showing the operating system working on the handset has surfaced online. It now appears to be Android v4.1.2. But please remember that this is still a work in development & therefore is unfinished though workable.
 A few days back the screenshot displayed the build number of 6.2.X.X.XXX & kernel edition is 3.0.8. The Jelly Bean that is leaked is build number 6.2.A.0.399 with kernel variant 3.0.8+ & it was developed to check developer units of the handset though it has been discovered to run on typical production units.
It should be remembered that since this update is not finished, not all the things will work fairly as it must & there are several elements absent as users would anticipate. The Jelly Bean firmware 6.2.A.0.399 is marked merely for developers & is following the sneak preview. It is for the Xperia P (LT22i) & the developer DooMLoRD is also mentioning that as this firmware is for internal testing, and some attributes could be missing or might have been included by the time of the authorized final launch.
So guys, if you own Sony Xperia P then get ready for Android Jelly Bean flavor on your Android.