ChristianNews
Rep. John Conyers has stepped down from the House Judiciary Committee. 
This news comes after several female staffers came forward claiming the lawmaker sexually harassed them.
The congressman who has been a member of the House of Representatives since 1965 deny the allegations.
"I deny these allegations, many of which were raised by documents reportedly paid for by a partisan alt-right blogger. I very much look forward to vindicating myself and my family before the House Committee on Ethics," Conyers said in a statement.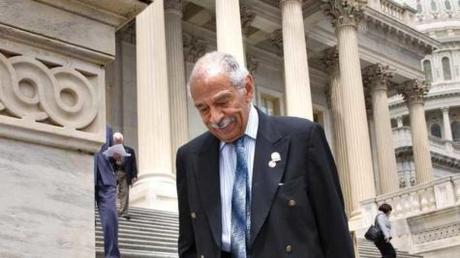 "To be clear, I would like very much to remain as Ranking Member," the statement continued. "There is still much work to be done on core concerns like securing civil rights, enacting meaningful criminal justice reform, and protecting access to the ballot box."
Rep. Conyers office recently confirmed paying a female staffer a settlement of $27,000.  The staffer says she was fired for resisting the congressman's sexual advances. Conyers has acknowledged the payout, which he said amounted to a severance package, but he denied the allegations about what it was for.