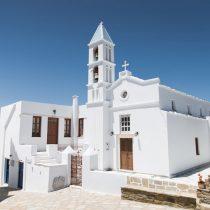 Full of traditional and picturesque settlements, Tinos is an island in Greece off the beaten path. Being one of the largest islands in the Cyclades, Tinos is ideal for a road trip. Thus, you can admire its hidden gems, the mountainous and coastal villages surrounded by golden coves with emerald waters and pigeon houses that give the scenery an exotic touch. If you rent a car in Tinos, you can flexibly see its beauties in 3-4 days and explore things you haven't ever imagined. How to plan your road trip on the island?
Car rental in Tinos
The first step is to hire a car in Tinos, a car that is convenient for your type of holidays. If you travel with your family, we recommend you hiring an SUV, which is the ideal type of car for children and baggage. However, for a couple, it is more flexible to rent a small car. Thus, you can park everywhere and spend vacation on a budget. Either way, you don't need 4×4 car to go to Tinos' beaches.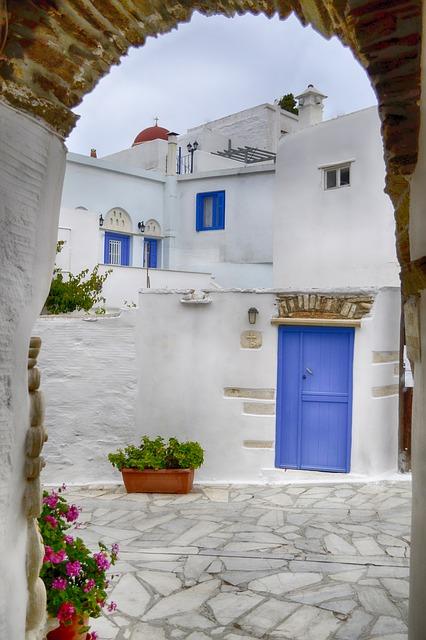 When to go to Tinos
Most travellers go to the Greek islands in summertime and especially in July and August. But if you want to spend some calming days away from the mass tourism, you should definitely avoid this time period. For a road trip in Tinos, we recommend also avoiding the winter months, when the wind is too strong to do anything. The best time to go to Tinos is in fall and spring and especially in May and October, when the weather is still good and the sea water warm enough to swim away from the crowds.
Which beaches to visit by car in Tinos?
Don't miss out Kolympithra, the impressive beach on the northern side of the island, which is ideal for wind sports. By car, you can also go to remote beaches, such as Livada, Apigania, Pachia Ammos and Agios Petros. In a close distance to the Town, you can swim in Agios Sostis, Kionia and Agios Fokas.
Which villages are the most beautiful in Tinos?
Tinos is popular for its numerous beautiful, well-preserved villages. Whitewashed houses, bougainvilleas hanging from the windows and paved streets constitute a magical atmosphere. Pyrgos, Ysternia, Kardiani, Volax and Dyo Choria are the most famous of all, but we suggest you taking your car and explore many more hidden gems in your route.
Where to stay in Tinos?
You can stay in a hotel in the main town, which is also the harbour of the island and the most touristic place with many budget accommodation options. If you want something more authentic, you can stay in a traditional guesthouse in a village, such as Pyrgos or Kardiani, find your inner peace and explore by car the magnificent places all around.