If you visit Crete, especially with your kids, it is the wisest decision to hire a car in order to explore the island and visit all the interesting points of interest flexibly. If you rent a car Crete, get ready for an amazing road trip around the island. You can go off the beaten path, find hidden beaches and spend precious moments with your family away from mass tourism. However, all parents know that travelling with children is not the easiest thing in the world. Thus, when you rent a car in Crete, you have also to think about the hours you will spend in the car, as the island has long distances from one place to another. With these tips, you can make the road trip safer and funnier!
Security check
Before starting your journey, be sure you have made a security check. Are seat belts fastened? Are children's seats properly installed? Does the car have an emergency kit? It is common to forget all these things when you have to think about so many other issues in a foreign country with a rented car, but this is literally a matter of life and death.
Keep your kids busy
Going from one town to another in Crete may last several hours (for example from Chania to Agios Nikolaos). It is sure that kids will get bored. So, we recommend you finding ways to keep them busy. Take with you all their favourite toys or give them the tablet to play a game. If you don't drive, you can read them a fairy tale or load an audio book in the tablet.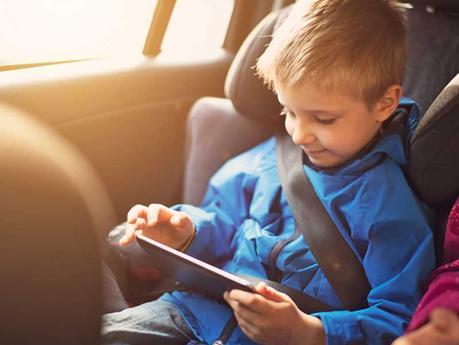 Make stops
For long distances, the best solution is to make stops. You can stop at a mini market to buy snacks or go for a walk. You can also organise the route keeping in mind to make many short distances. For example, if you want to go from Chania to Heraklion, you can first make a stop to see the well-preserved town of Rethymnon, then a stop to the stunning beach of Bali or to the lovely beach of Agia Pelagia. Thus, children won't get bored, and you will see many worthful places.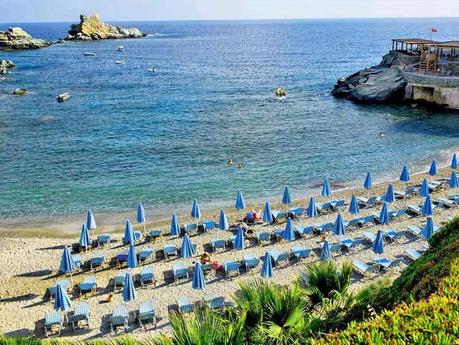 Two adults
As driving in Crete needs caution, it is much better to be two adults in the car. The one drives and the other keeps the kids busy. You can also make a part of the road trip in the back seat, as it is the perfect way to make them feel safe. They will fall asleep soon, and you can then spend the rest of the trip in the front seat enjoying the astonishing landscape of Crete.