Interior designer Nate Berkus hosts the NBC reality design competition series,
American Dream Builders
, which airs its two-hour season finale this Sunday, May 25, 2014. Every episode features two teams of designers who tackle a complete renovation project that pushes their creative boundaries. Berkus, along with landscape architect Eddie George and interior design expert Monica Pedersen, choose the winner, and the losing group is then forced to eliminate one member. In Sunday's finale episode, the remaining competitors, Lukas Machnik and Jay Riordan, will battle it out. (
Read our Q&A With Machnik here!
) Pulling inspiration from the show, Berkus shares advice for homeowners considering renovations, whether it's small fixes or a more involved projects.
Slideshow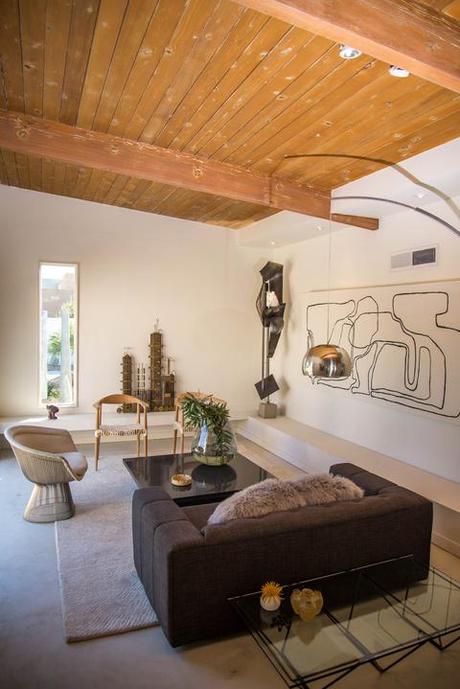 For homeowners on a budget, the Internet is your best bet when making upgrades. "What we should all really be excited about is how much access we have to furniture and accessories at any price," Berkus said. "I started my design firm pre-Internet and now we source 85 percent of what we use online because we have so much incredible access online." Berkus recommends shopping globally by scouring websites like ebay.fr for more unique pieces of furniture that will stick with you for many years. 1stdibs and One Kings Lane are other good options.
Pictured is a mid-century modern living room renovation designed by contestant Lukas Machnik in Palm Springs for American Dream Builders. Photo courtesy NBC.