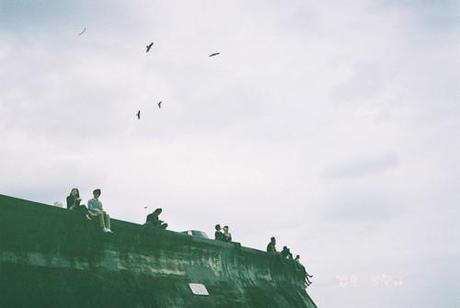 So honestly i don't know, but if someone somewhere in this giant universe follows this blog dearly then he might have know that we haven't done
much
 anything this last month, and this roundup is also 5 days late, still you gotta do what you gotta do, so here we are.



Hoodie Allen - No Faith In Brooklyn (Keljet Remix)



Whatever this is, we're digging the combo of Keljet's indiedisco touch along with Hoodie's almost-cheesy-but-oh-so-catchy lyrics. Go ahead, get your party on.



B.o.B x Taylor Swift - Both Of Us (DJ Kue Remix)



DJ Kue puts out an ace mix of BoB & Taylor's "Both Of Us" and its
pretty good
, actually, its pretty amazing, pretty darn amazing.



The Knocks - The Feeling (TheFatRat Remix)



The Knocks's mega hit "The Feeling" has been reworked by The FatRat, and the result is fucking awesome.



B.o.B x Nicki Minaj - Out of My Mind (Clark Kent Remix)



Clark Kent has gone bananas on this B.o.B x Nicki collab, its fucking wild & its fucking awesome.



Breakbot - One Out Of Two (Feat. Irfane) (Oliver Remix)



Breakbot's Nu-Disco vibe was already infectious, but Oliver just makes it more magical.