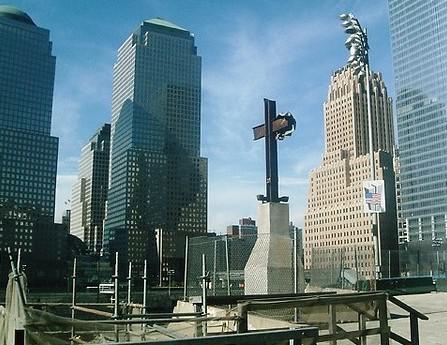 Memorial at the World Trade Center. Photocredit: Ross2085 http://www.flickr.com/photos/[email protected]/845688271/sizes/m/in/photostream/
On 11th September 2001, the world woke up to one of the most shocking images of the decade: the twin towers of the World Trade Center in New York up in smoke as a hi-jacked plane smashed into it. The attack, orchestrated by terrorists al-Qaida (whose leader, Osama bin Laden, was killed in Pakistan on the 2nd May 2011), set in motion a chain of events that led to the invasion of Iraq, the deposition of Saddam Hussein and the rhetoric of the War on Terror.
The ten-year anniversary of the attacks is now approaching. As the world remembers, some people are asking: is it time to move on?
"I think these great events have to rot down. Maybe another generation has to look at it." Salman Rushdie, quoted in The Guardian.