Michelle Branch was a pop singer?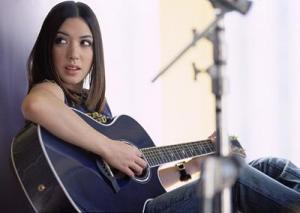 Photo Courtesy: the1stfive.com
Do you remember the first time you heard "Everywhere" by Michelle Branch? Well, I do. I was in my mom's castle in beautiful Scranton, PA watching "Total Request Live" (Hey Carson) and this song rightfully popped up on the countdown. I was instantly memorized. How could a song encompass all of my teenage feelings? Michelle Branch became my spiritual leader.
Michelle Jacquet DeSevren Branch was birthed July 2, 1983 in Sedona, Arizona. She began exercising her vocal pipes at the age of three and was given her first guitar at the age of 14. Within the first week of receiving her guitar, Michelle taught herself some chords and wrote her first song, "Fallen." Now that is legit.
Hop into the time machine and set the dial to 1999…Michelle posted two of her songs on the "Rolling Stone" website, which lead to the pop singer opening up for Hanson on two separate occasions…MmMm Bop!
When Aug. 2001 rolled around, it was a good year for the singer. She was signed to a record label and her first studio album; "The Spirit Room" was released. This CD packed such hits as "All You Wanted," "Goodbye to You" and "I'd Rather Be in Love" (favise).
Remember that time Michelle collaborated with Santana and won a Grammy? These two teamed up in 2002 and recorded "Game of Love." Check it!
On to the next…Michelle's second album, "Hotel Paper," was released to the masses in 2003 and gave us such gems as "Are You Happy Now?" "Tuesday Morning" and "Breathe." She spoke to my soul with these songs. Especially "Are You Happy Now?" I will remind you…this song was released before the man-hating Clarkson days.
When 2005 rolled around, Michelle hit a speed bump and broke my heart. She formed The Wreckers and decided to go country. Ugh. Jessica Harp, Michelle's backup singer and friend was one half of this female duo group. I felt betrayed! Was this Jessica trying to steal Michelle's thunder? I absolutely raged out when I found out they were trying to add a splash of country music…not okay. Let's just say The Wreckers split in 2007.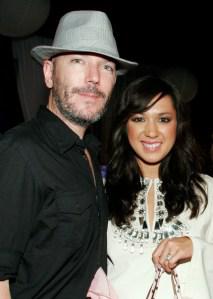 Photo Courtesy: zimbio.com
While this country music disaster was going on, Michelle decided to get hitched to her bass play, Teddy Landau in 2004…she also popped out a baby girl (Owen Isabelle) in Aug. 2005. Goodness, has it been that long? It seems just like yesterday when I was sending the Branch baby a gift.
Back to the beats…it's been a few years and I've never stopped giving up hope that Michelle would start singing strictly pop just like the old days. Finally, Santa answered one of my letters. In Dec. 2010, the Branch camp announced that Michelle was going back to her roots! Her new pop album, "West Coast Time" will be released sometime in 2012. In order to hold you over, listen to "Loud Music" which is her first single off the upcoming album.
Michelle – I'm not kidding when I say this…I dressed up as you for Halloween back in the day. I'm dedicated. Welcome back!