Paris was engaged to Paris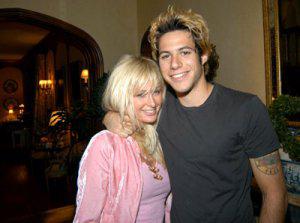 Photo Courtesy: celebrityimg.com
Yes, this was real life. No, it didn't last forever…but God I wish it did. Just to recap: Paris Latsis is a Greek shipping heir and in his spare time, he's a socialite. Paris Hilton is a socialite (to put it tamely), a businesswoman and was an heir to the Hilton Hotel fortune. I say was because in 2007, Hilton's grandpa pledged 97% of the Hilton family fortune to the Conrad N. Hilton Foundation…o0o0o burn. Overall, this couple had boatloads in common.
Let's hop into our time machine and head back to when these two lovebirds met. According to People.com, "Hilton and Latsis first met as teenagers 16 years ago in a Monaco club, and in December they rekindled their relationship while skiing in Switzerland, over the holidays." After crossing the 6-month relationship finish line, Paris squared got engaged in May 2005. This engagement included a 23 carat  engagement ring. I need a moment…okay.
Unfortunately, lady Paris broke it off a few months later. Why? She didn't think man Paris was the one for her (sad face). Back to that engagement ring. Rumor has it that this ring was purchased for $4.7 million. After lady Paris broke it off, she did a classy thing and put the ring up for auction to help Hurricane Katrina victims.
If man Paris isn't lady Paris' one true love…then who could it be? Lady Paris- I know there is a city in Mexico named Tequila. I'm sure there is an heir just dying to sweep you off your Louboutins.