Brandy and Monica were fighting over Mekhi Phifer?
I just got word that R&B singers Brady and Monica are collaborating on a new track titled, "It All Belongs to Me." Released yesterday, you will be able to find this single on Monica's upcoming album "New Life" due out in April.
This news reminded me of an epic song released by the Grammy-winning duo back in 1998…"The Boy is Mine."
This jam spent 13 weeks at the top of the Billboard Hot 100 and the single sold 2,591,000 copies! Along with all that jazz, Brandy and Monica received the Grammy for Best R&B Performance by a Duo or Group with Vocal.
While I do love this song, I love the music video even more. It depicts Brandy and Monica fighting over the beautifully handsome (yes, I said it) Mekhi Phifer.
My favise part of the video is when Brandy and Monica are fighting in the hallway, saying: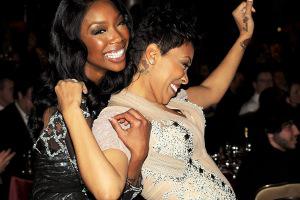 Photo Courtesy: alleyesonwho.com
Brandy: He belongs to me
Monica: The boy is mine, not yours
Brandy: But mine!
Monica: Not yours!
Brandy: But mine!
Monica: Not yours!
Brandy: But mine!
At the end, Mekhi knocks on Brandy's door and both ladies are waiting for him.
I made a decision, decision made: This video is empowering to women!
Advertisement