Khloe & Lamar hawked a unisex fragrance
Since E! thinks no one knows who Khloe Kardashian is and/or who Lam Lam is, the network is running the promo for Season 2 of Khloe & Lamar (debuting Feb. 19th) every 4.6 seconds. For some ungodly reason I continue to sit on my precious ass and watch the preview over and over again. This promo reminded me of another promotion Khloe and Lam Lam were involved in…
Ahh yes…Unbreakable! In the words of Scott Disick: Strong enough for a man, sensitive enough for a woman.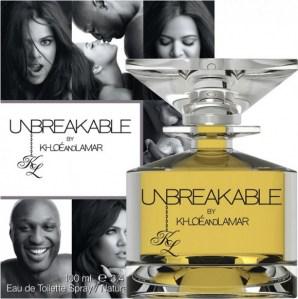 Photo Courtesy: khloekardashian.celebuzz.com
Let me start with this declarative sentence…Khloe Kardashian is my favise Kdash sister. I don't care if she is a Kardashian, a Trump or from Mars…I love her. She's got spunk, sass and the best jokes in the history of jokes. Did I take that one too far?
Anywho, there is just something about this commercial that makes me feel like a weirdy. I think it's the fact that Khloe and Lam Lam are talking about sharing a scent…I'm not a wolf…I don't need to share a scent.
Well that isn't true, I do share a scent. My choice scent is Fantasy by Britney Spears…available at Macy's. But that is a socially acceptable scent to share! By purchasing Fantasy by Britney Spears…I not only smell like heaven but I am also helping start a college fund for Jayden James. People helping people…it's a beautiful thing.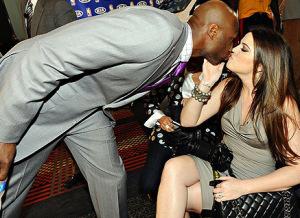 Photo Courtesy: picktainment.com
Maybe Kris Jenner forced Khloe and Lam Lam to do this? I just picture Kris Jenner explaining the business idea to the Unbreakable couple and Khloe laughs so hard she pees or bitch slaps Jenner across the face.
Apparently my speculations were false. From Khloe's personal website…she tells a different tale. "We've both been wearing it every day since its completion and I can't stop smelling myself LOL. People literally stop me and ask what I'm wearing and the fact that I can say my own fragrance blows my mind!!!"Khloe and Lam Lam – I still love you two despite this fragrance debacle. Every once in a while we all do things that involve us washing the shame off the next day. No big deal! See you in Dallas <3