Jennifer Garner was a secret agent?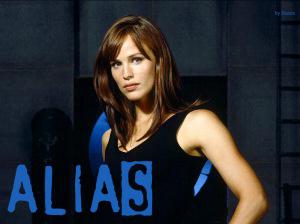 Photo Courtesy: littlemisseverything.wordpress.com
Ever since my childhood, I wanted to be recruited by the CIA, wear sweet spandex/leather outfits and save the world in a 60-minute time frame. I am still waiting for the CIA to call, but in the meantime I've been training by jumping from my loft bed to the floor while holding an egg on a spoon. Let's just say, I am 0 for 176.
You're probably thinking, "didn't most girls dream to be a princess or the first female president (like Hillary Clinton did)?" Yes, most girls did, but I am not your typical lady. My secret agent dreams stemmed from one woman…Jennifer Garner aka Sydney Bristow and the ABC action/drama "Alias."
Beginning Sept. 30, 2001 and wrapping up May 22, 2006, "Alias" tells the story of Sydney and her career as a secret agent, black ops agent, double agent, etc. I know that seems like an extremely simple summary of five action-packed seasons, but simple is not a way to describe this show.
"Alias" is one of those that you have to watch from the very first episode and not blink for the entire series. If you blink you will miss something and be lost forever. J.J Abrams is the creative genius behind "Alias," so it was meant to be a mind blow.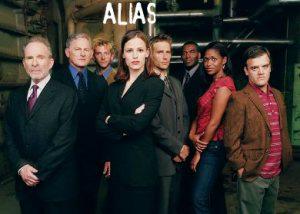 Photo Courtesy: site.shopbizshop.com
Along with Jennifer, "Alias" had a bitchin cast:
Victor Garber played Jack Bristow…an actual Canadian silver fox…can't get better than that
Michael Vartan took on the role of Michael Vaughn…on the show he was Sydney's beau and in real life he dated Jen Garner
Bradley Cooper played Will Tippin…he played Syndey's bff…but Cooper's character was placed in the witness protection program after season three and was rarely seen…boo
Liking this show was a tad out of character for me, but here are a few reasons why I was glued to ABC when Sydney and company were kicking ass:
The entire series was empowering to women…point Jennifer
The double and triple super secret agents taught me how to repel down the side of a building
I learned that memory loss can occur to the point that you forget who your fiancé is and it could take an ENTIRE season to figure it out…ugh
Secret agents wear sweet costumes
Watching Jennifer beat the hell out of grown men makes a nice way to end a long day
If you are looking to watch past the time, I highly recommend re-watching/renting/streaming "Alias." The cliffhangers were so intense that I still have trouble sleeping. This was a piece of TV gold and I'm actively campaigning for a movie reboot!
Jennifer – Thanks for the memories and planting the secret agent dream in my mind. If you could do me a favor and place a good word with the CIA…I would be forever grateful. I must go back to training. See you at the baby shower!