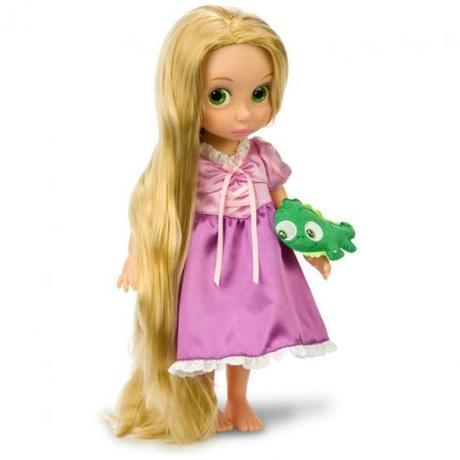 They restocked the website and I just could not resist.
Thank again for the heads up, Bea!

Since she spent most of her life locked in a tower, keeping her in her box and putting her on display on some shelf would be cruel and just plain wrong. Dolls are meant to be loved and played with. And with that said, Rapunzel and I will go on adventures, befriend ruffians and thugs, and seek out the mysteries that surround her glowing hair and who knows, we might go and see the floating lights. Does anyone know Flynn Rider's whereabouts? We might need a guide.
Do you think she and Pandee will get along? I think so, too. We wouldn't want the little one to get jealous! ;)
Pandee & Me
Advertisement