SOLITARY HUNTER

by Cherime MacFarlane


Genre: Paranormal Shifter novella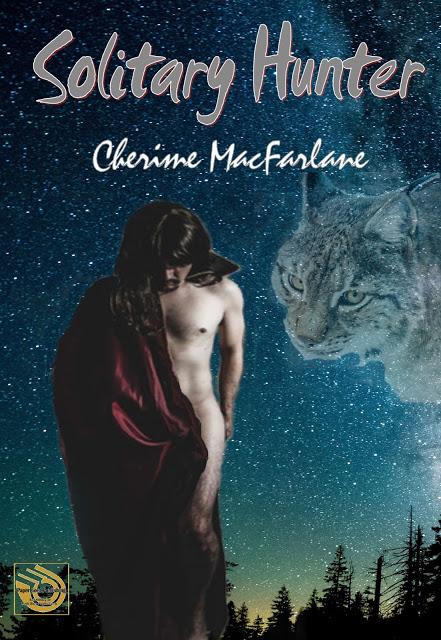 Alicia: I can't get a handle on the man and I'm not ready to tackle his cat, the lynx has claws. His mother encouraged me to work for him. I figure she had an agenda, if its setting Ken up, she doesn't understand her son. He's a shapeshifter, but the cat is a solitary hunter. How can I get close when he runs the other way?
Ken: She's my employee. Bosses don't get cozy with the help. There are rules I'm supposed to follow. The damn lynx doesn't care. But I'm not blind, Alicia is a beautiful woman and my control is hanging by a claw.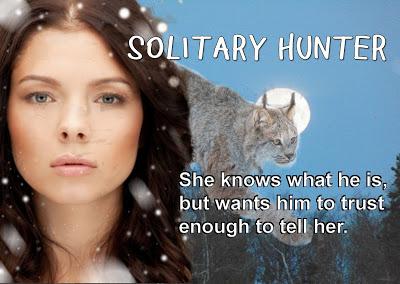 Alicia smiled to herself as she cleaned the inside of the bird and worked to skin it. That was a lot easier than pulling feathers. The man must think he had her snowed good. There were big cat prints right inside the flap of the dog door in snow that melted rapidly in the warmth of the cabin. Then they vanished.
But round puddles sat on the first through third stair treads. For a long time she suspected the man shifted. She proved it to herself a while ago. This added evidence to what she had discovered. Kenneth Partland shifted all right, into a large lynx.
A smirk lit her face as she pulled the skin off the bird. She bet he felt irritated at not getting to finish his meal in solitude. The resulting thought wiped the smile off her lips. Lynx were the real loners of the northern forest. Solitary hunters except during breeding season, would it be possible to live with the man and still keep his cat happy?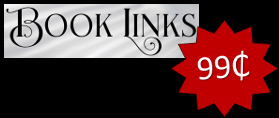 Amazon ✯ Amazon Int'l ✯ Books2Read ✯ Goodreads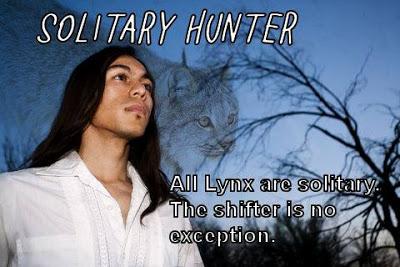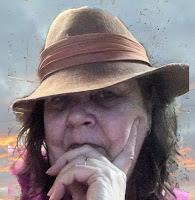 Although born in New Orleans, I am proud to call myself an Alaskan. I have lived here since 1977. I have seen -40 degrees, hauled water, made bear bacon and I live in a cabin. I have used a fishwheel to catch salmon coming up the Copper River. I was my second husband's chief mechanic's helper and roadie. I have cut firewood on shares. I worked as a cocktail waitress during pipeline days in a small lodge on the Richardson Highway.
My second husband, a Scot from Glasgow, was the love of my life. When I write Scots dialect, I personally experienced hearing it from my in laws. When my husband got on the phone to Scotland, after 5 seconds I could barely understand a word.
We moved to Wasilla to get warm. It barely drops past -25 degrees here in the winter. I became a paralegal and worked for over 26 years for the same firm.
Alaska is my home. I never thought I would love it so much, I never want to leave. The beauty of Alaska is a draw I cannot resist. I love the people and the history. I have been captured by a place I came to under duress. Life does play some interesting tricks on one. My love and I were not apart more than 24 hours for 20 plus years. I never wanted to be anywhere but with him. He was a man to run the river with and was my biggest fan.
Facebook ✯ Website ✯ Twitter ✯ Goodreads ✯ Amazon