Knights of Black Swan, Book 12
by Victoria Danann
Genre: Paranormal Romance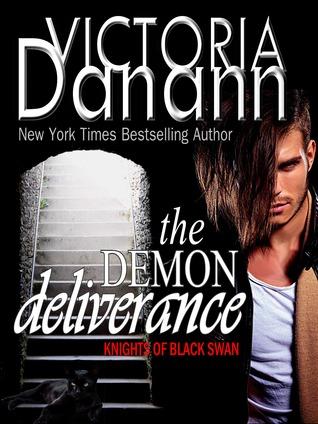 If you force a demon to agree to a deal under duress, you will live to regret it.
New York Times bestselling author, Victoria Danann, adds a long-awaited book to the Knights of Black Swan saga featuring everybody's favorite demon. 😈
Two and a half centuries ago Sixt had been a young witch with little control. In a fit of jealousy, she'd cursed the demon with an addiction spell. She thought better of it shortly thereafter, but couldn't find him to take it back. She did something unforgivable, but now she wants forgiveness anyway.
Deliverance had been a slave to sex for so long he could barely remember life before. When he learned the compulsion that was a never ending itch was an addiction hex, he was elated because hexes can be withdrawn by the witch who casts them. But giddiness was cut short when he learned the price he'd have to pay to have the curse reversed.
Knights of Black Swan has been voted BEST PARANORMAL ROMANCE SERIES every year for the past four years in a row. Reviewers' Choice Awards, The Paranormal Romance Guild.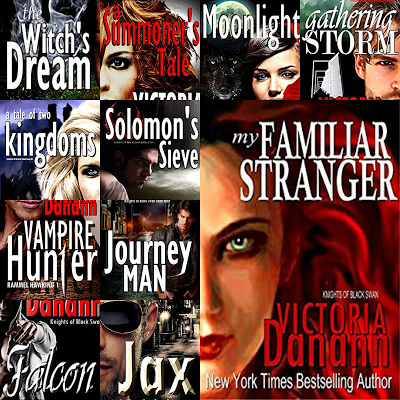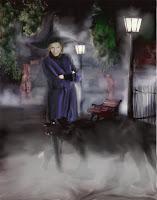 Victoria Danann is the New York Times bestselling author of twenty romances. For the past four years in a row, Victoria's Knights of Black Swan series have won prestigious Reviewers' Choice Awards for both BEST PARANORMAL ROMANCE SERIES and PARANORMAL ROMANCE NOVEL OF THE YEAR. This past year three of her series and three of her novels were nominated. Two of her series took the top two places and two of her books took first and second place in the PNR Novel of the Year category.
In addition to vampire hunting knights, Victoria writes other paranormal romance, scifi, fantasy, and contemporary romance.
Victoria co-hosts the popular ROMANCE BETWEEN THE PAGES podcast which can be found on itunes or at → www.romancecast.com