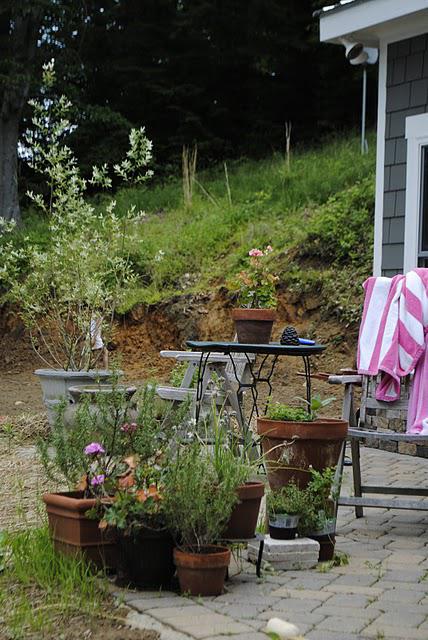 I am back from a relaxing weekend retreat to a friend's lake home with my family and boy   did I need it! One morning I actually slept until 10:00 am and I honestly can say when I came out of my coma I felt like I had slept the day away but man sleep does the body good.
There are not enough wonderful things for me to say about the couple that hosted us this past weekend...their generous hospitality, fun loving personalties, mad cooking skills, but namely their unique laid back style in interiors always leaves an impression on me. Betsy and David Hooper live in Burlington, NC and a few years ago purchased a 2nd home on Lake Hyco in NC. When I say 2nd home I mean (respectfully) a cozy little 2 bedroom shack on the water with some much needed TLC. Flash forward a few years with Betsy's artistic influence, David at the helm of construction , a vision, and voila a peaceful family retreat.
Betsy's parents, Don and Shelley Marlowe since retirement have relocated from Georgia to the lake house and have incorporated a dynamic touch to the interior with their belongings as well.
 Don Marlowe is a charismatic artist with a former career in carpet design and consulting. Don references a favorite artist when he refers to his love of watercolors saying "they like to misbehave and this makes it exhilarating and exasperating." Many of Marlowe's watercolors are landscapes which "have a spirit of their own" and also attribute to his passion for art. I do always look forward to visiting the Hooper's because their vast art collection and I am constantly in awe of the talent shared by Betsy and her father.
All in all a relaxing weekend surrounded by artistic beauty and design inspiration. I will look forward to my next visit, thank you!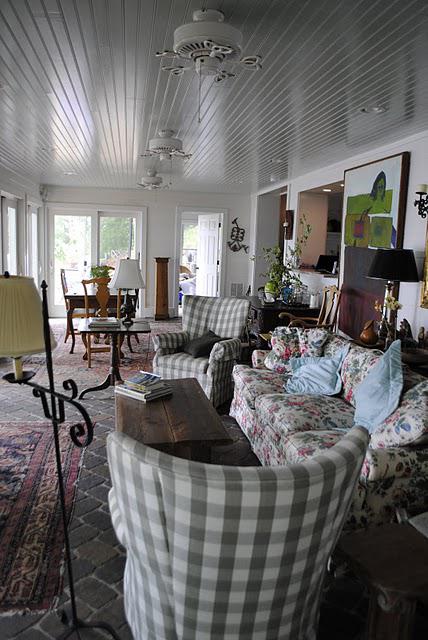 Sunroom/Dining Area which was originally a covered porch.
I adore the floor with the rugs. So easy to keep clean when you have a crowd or when the mud gets tramped inside.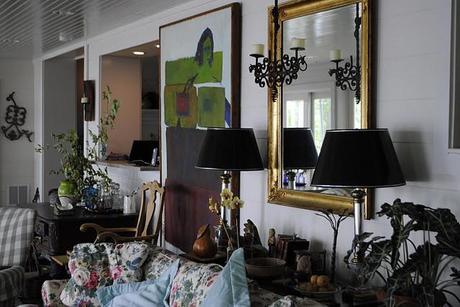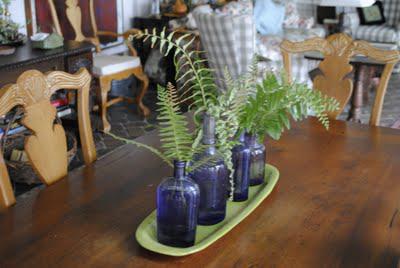 A large work of art by Don created in the 70's.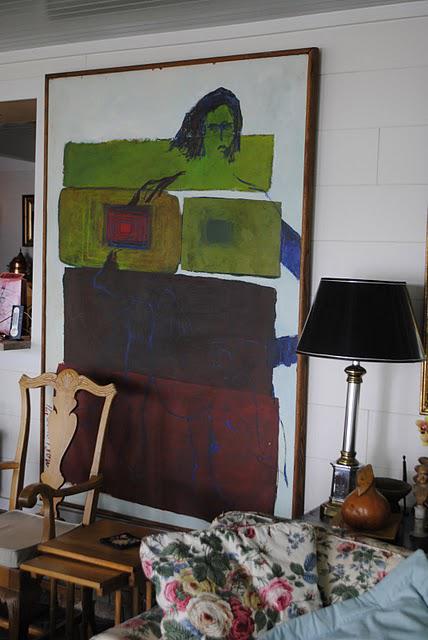 Some of my favorite artists and what great reading material as well as decoration.
Isn't the piece of furniture magnificent?!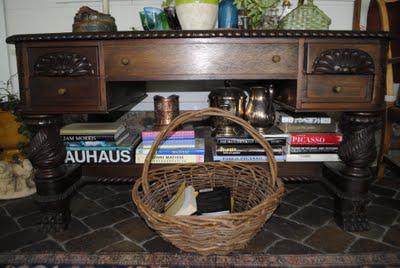 A long view of the family room, kitchen with terra cotta floors. This part of the house was original but has been updated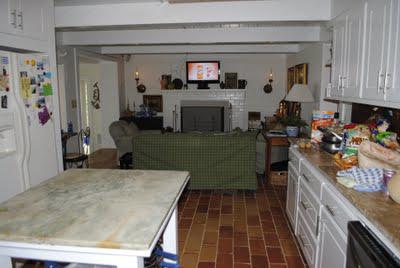 The beloved bunk room, bunks painted in BM's Hale Navy.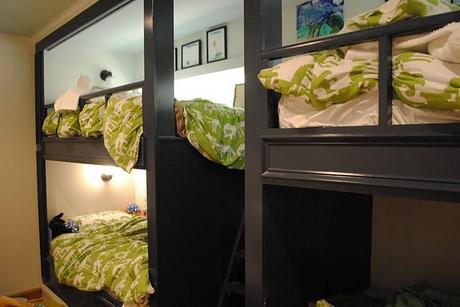 The ladder built between the 2 beds is safe and sturdy, always my concern when bunking.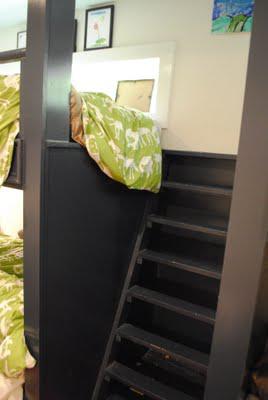 The guest room we stayed in which was oh so cozy and please take a look at those coral sconces...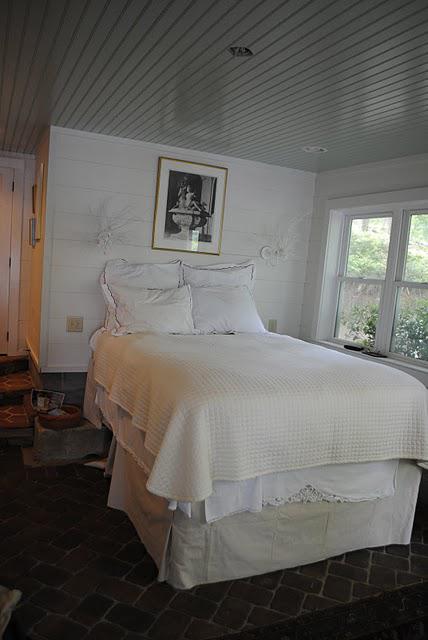 Here is a closer look. Betsy made them herself and yes I am after her to make some more, for me! Details, details, these really make the space.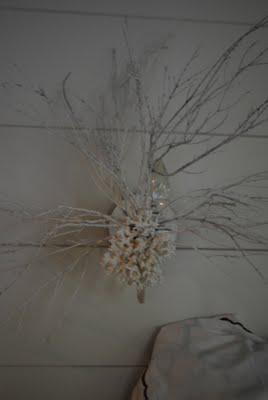 Honeycomb terra cotta and portrait art on the wall by Don Marlowe.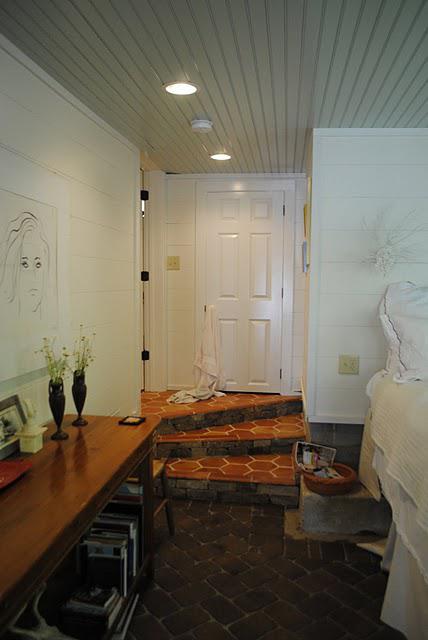 The master bedroom addition is simply serene overlooking the lake. The wall above the bed is full of empty hooks once occupied by Don's art work now on exhibit at the Kirby Gallery in Historic Uptown Roxboro.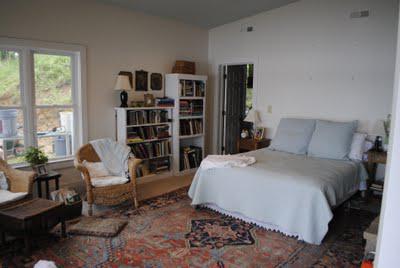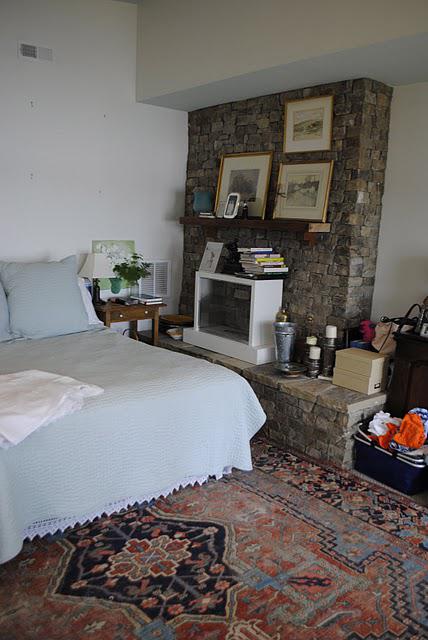 The master bath addition.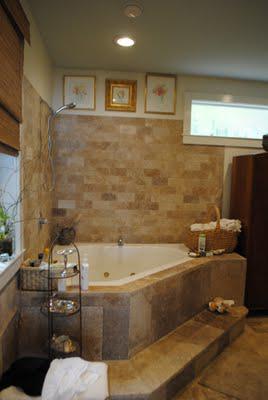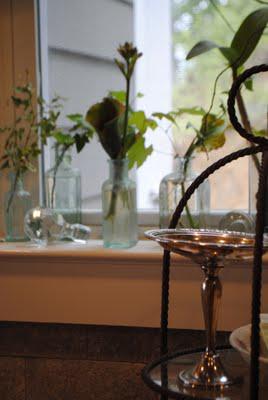 I love how they used a gallery of mirrors instead of the standard 2 mirrors over the sink.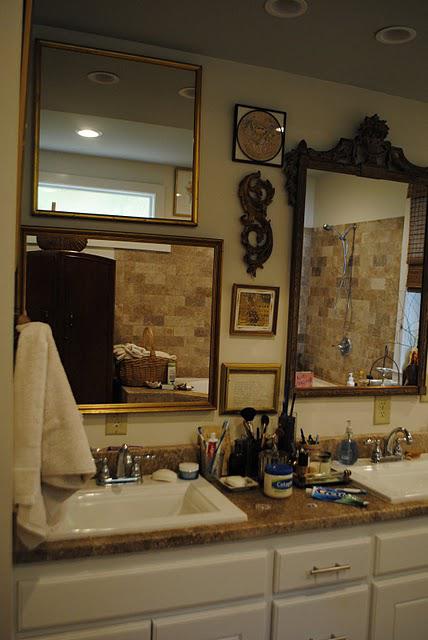 A second floor guest room with my favorite color of green. The oversized monogram on simple white shams looks great.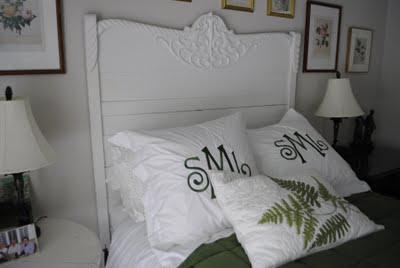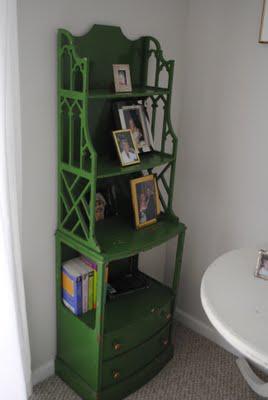 The outdoor fire pit, perfect for roasting marshmallows or a chilly fall evening.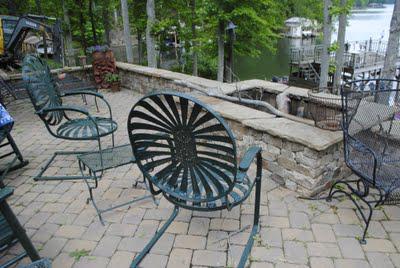 Don Marlowe's work is currently on exhibit in Roxboro, NC  at the Kirby Gallery for you locals and for more information or to purchase please contact [email protected]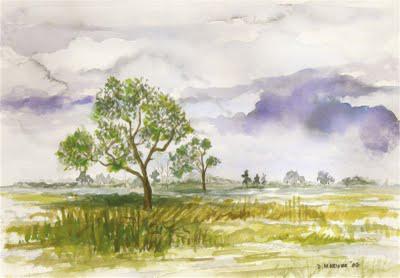 Lowcountry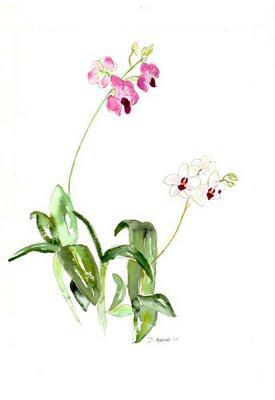 The Orchid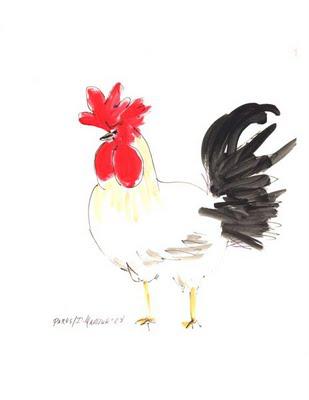 The Rooster on Paros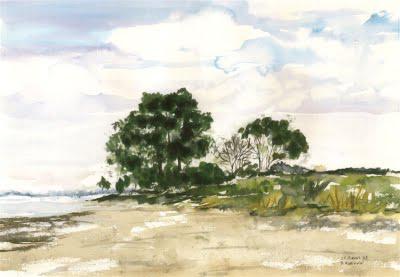 Sea Island Golf Course