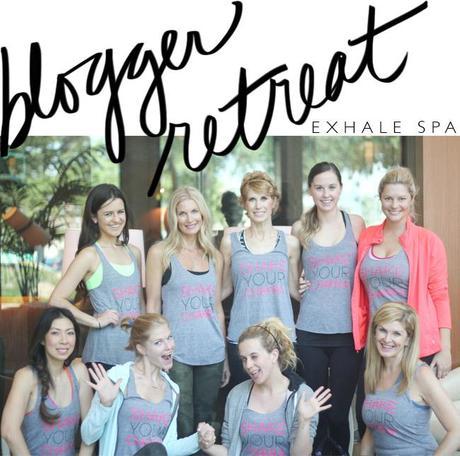 Ellen @ The Perennial Style || Heather @ Style by Fluent || Cathy @ The Middle Page || Ashley @ Side Smile Style || Mary @ So Then They Say || me || Molly @ A Piece of Toast || Lynsey @ Tomboy KC || Tanya @ Film Fashion Fun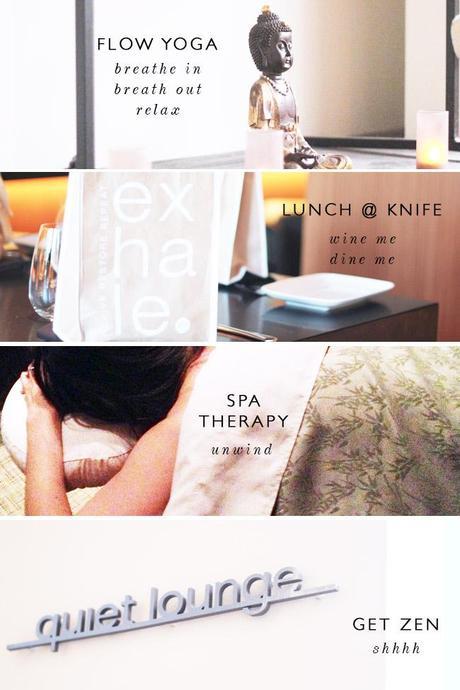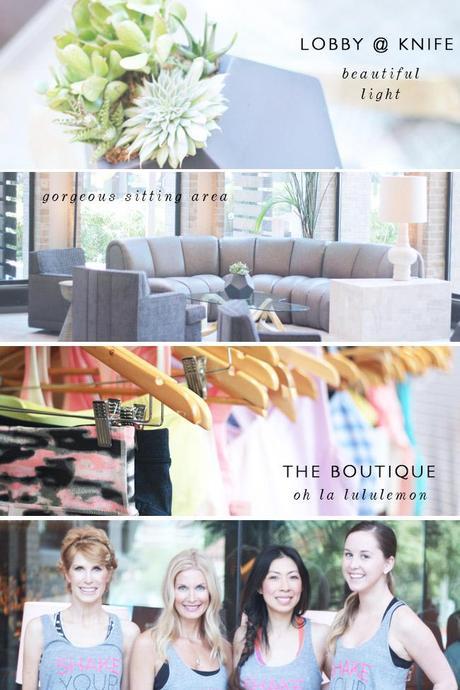 // Do you recognize the last group shot?!  It's my favorite gals from Chic at Every Age! //
Last month, I was ECSTATIC when I received the invite from Tanya to Exhale Spa for a Blogger Retreat.  It was EXACTLY what I needed after a crazy month of moving, getting sick, hosting some events, and did I mention moving?
We started the day with a Chill Yoga Class.  It was extremely relaxing.  Honestly, I have NOT DONE ANYTHING as far as work outs go since little M was born (over a year ago).  We then ate a fabulous lunch at KNIFE next door.  Eating and hanging with these ladies… #TOOMUCHFUN.  Finally, we finished the retreat with our spa treatment.  I got the most A.MA.ZING massage.  Seriously, y'all, I haven't had a massage since our honeymoon, and THAT was over eleven years ago!!
We toured the facilities, and I LOVED that they had a garage with it's own entrance to the spa so you could come and go incognito i.e. when you are sans makeup for a class or after a facial.  They have shower and steam areas and a "quiet lounge" so we can all get our Zen on!  An added bonus is the outdoor pool and boutique.  If I lived in Dallas, I would be there all the time!
Have you been to Exhale Spa?  What are your thoughts?!