Relationship Tips
There's nothing like "love at first sight."  
    
Or is there?  
While the idea of a love that develops spontaneously is the stuff of movies, books, and many a fantasy, the reality is a bit more complex.  
Because what is love?  Is it just attraction?  Chemistry?  Sex appeal? 
Sure, those can develop in an instant.  But true love is something that takes time to build.  
Which is why a different cliché might actually be more appropriate.  
Relationship Tips for Marriage:  Be Friends First!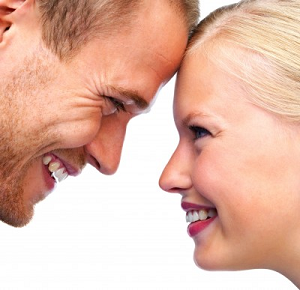 "Great friends make great lovers."  I know that for many, it isn't nearly as "romantic" as "Love at first sight." But I'm here to tell you that in the vast majority of cases, it's much more realistic.  
You see, the first weeks of a relationship with a brand new person are filled with excitement, romance, and mystery. It could be "Love is blind" as we discover, or rediscover, the wonders of love. 
But the fact is – we see what we want to see, and want what we see, simply because it feels so good. Both new lovers are radiant, happy, and hope for the best.  But it's a perception that often gives way to disillusionment down the road when the "shiny wears off" and each person is aware of the other's strengths and weaknesses. And sometimes, all of the relationship tips in the world can't fix it when that happens.   
A meaningful, solid friendship brings little fear of rejection or distortion of reality. Usually in friendship, what you see is what you get. Friendship is comfortable, accepting, and trusting. Acting "artificial" is minimized while spontaneous expressions of love and respect are abundant, along with a dose of good old-fashioned fun. Couples with this as the foundation of their relationship are less likely to need so-called relationship tips – they've learned how to be in relationship over time.  
And in a relationship where a friendship is the basis of the relationship, each person is free to love the other without the physical relationship being the sole focus. 
Lest you think that's boring, let me offer the following benefits that a deep friendship offers: 
•    Friends appreciate unqualified acceptance by the other, with no posturing or hidden agendas.
•    Friends develop compassion and trust, simply by leaning on each other in good times and bad.
•    Friends see differences and quirks in the other's personality as opportunities rather than annoyances.
•    Friends are able to disagree and offer opinions without recrimination.
•    Friends are able to listen without fixing.
•    Friends offer a soft place to land when things are tough.  
 
I don't know about you – but aren't these some of the key elements of a successful marriage?   The fact is this:  The benefits of friendship form the basis of unconditional love. And when a friendship moves to a love relationship, it's a gift to celebrate!