In my book The Gift of a Lifetime, Building a Marriage that Lasts, I talk about spirituality as one of the keys to having the gift of a lifetime marriage. As Pastor Joel Osten says: "A spiritual life is a life lived in relationship." He goes on to say that many people view their relational problems as the fault of their partner. They have a hard time believing that they have had a role in the creation or maintenance of the problems.He states that the work of marriage is recognizing the futility of trying to change your partner. It is far better to offer your partner acceptance and grace.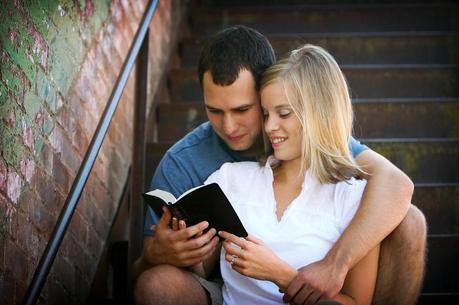 We might have realized at some point that self-centeredness is a parasite and operates as a destructive force against giving love freely. But in a recent article by Erika Allen, there is a good example of how spirituality, acceptance, and grace can contribute to a lifetime marriage. Allen wrote the article for the New York Times and it is entitled, "At One with the Land, and Each Other." In the article, she interviewed a married couple (Laurel and Loren) who have lived their whole lives on a farm in Nebraska, having married very young (in 1974).
It's interesting to see the rapids they've navigated in their relationship. For example, in the beginning, their families were against the early marriage. The couple went ahead anyway, initially buying a trailer with Loren's small inheritance from his grandfather. He had bought some shares in his grandfather's farm, and eventually they lived in a house there. Their first child, a daughter, died on Father's Day of sudden infant death syndrome. A half-year later, Laurel suffered a miscarriage, losing a second child.
To get through these tragedies, they were "there for each other" and continued to be busy with daily farm chores. They worked hard and responsibly on the farm and in time successfully had more children-as well as 3,000 acres, a dairy herd, and a quilt shop.
During the marriage, they've had their share of disagreements, for example about disciplining the children, home schooling, and not getting away from work. He says her major complaint has been that he isn't attentive enough (what she calls "oblivious"). But they figured out their divergent views through compromise and by being spiritual. Laurel says, for example, that you can't stay mad at someone after singing hymns with them.
He thinks she is patient and supportive. She views him as gentle and encouraging of her dreams.Laurel says, "He is very solid, where I am more impulsive and flitting around. He keeps me grounded and I give him wings."
What does this tell us about the keys to an enduring relationship?
You can read Allen's article and see two pictures of the couple at
http://www.nytimes.com/2013/09/20/booming/at-one-with-the-land-and-each-other.html?pagewanted=all&_r=1&
The Gift Of A Lifetime by Barbara J. Peters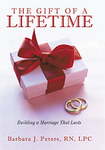 This book is the ideal guide for those contemplating marriage; those newly married; or those renewing their vows. Through counseling advice, and the acronyms "FACTS" and "FAITH" Barbara Peters outlines the steps needed to have a successful marriage. Barbara uses some case scenarios from her own practice to illustrate her message.
Get Your Copy Here!