news , information,business,investment,helth 
news,business,politics
 news and information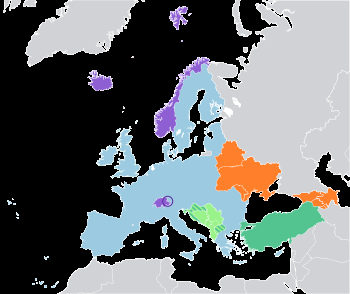 Blue: The European Union Green: Candidate countries Light green: Stabilisation and Association Process (and Kosovo, for which a Stabilisation Tracking Mechanism is being negotiated) Violet: European Free Trade Association Orange: Eastern Partnership (Photo credit: Wikipedia)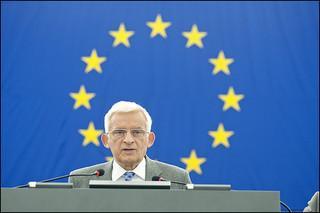 European Parliament President Jerzy Buzek (Photo credit: European Parliament)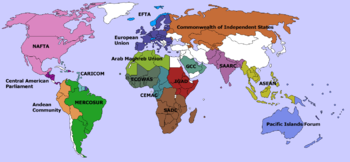 Several smaller regional organizations with non-overlapping memberships. (Photo credit: Wikipedia)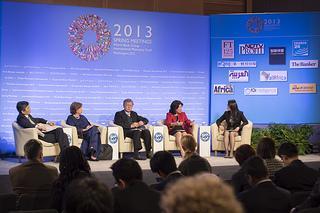 High-Level Seminar: Broadening Economic Integration in Asia (Photo credit: International Monetary Fund)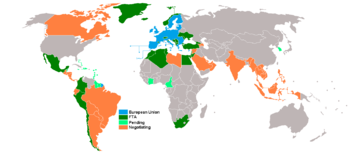 English: EU and free trade agreements countries (Photo credit: Wikipedia)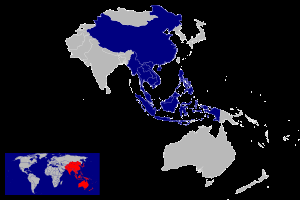 The area of the ASEAN–China Free Trade Area. China and ASEAN in blue. (Photo credit: Wikipedia)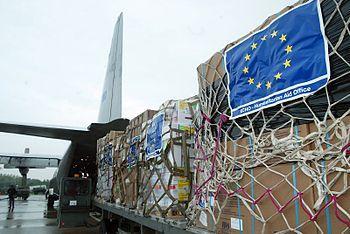 Collectively, the EU is the largest contributor of foreign aid in the world. (Photo credit: Wikipedia)
Regional Economic integration involves trade agreements and the unification of economic policies between different countries. This process involves partial or full abolition of tariff and non-tariff restrictions on trade.
Regional economic integration has spawned numerous trading blocs around the world. Integration attempts to lower prices and raise economic productivity in the targeted region. There are economic as well as political reasons why nations pursue economic integration. The goal is greater cross-border trade and investment and higher living standards.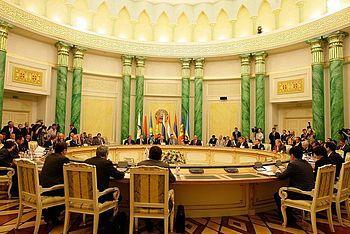 English: Meeting of the Eurasian Economic Community Interstate Council and the Customs Union Supreme Governing Body in expanded format. Русский: Заседание Межгосударственного совета Евразийского экономического сообщества и Высшего органа Таможенного союза в расширенном составе. (Photo credit: Wikipedia)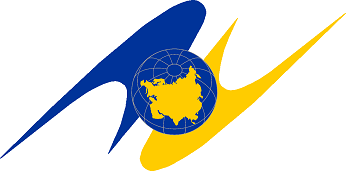 Flag of Customs Union of Russia, Belarus and Kazakhstan (Photo credit: Wikipedia)
Some examples of economic integration are: ASEAN, NAFTA, SACN, the European Union, and the Eurasian Economic Community.
There are drawbacks and advantages associated with integration. National government leaders believe that integration benefits outweigh drawbacks and hope to raise the standard of living for the nation's residents.
Consumers and industrial buyers have a wider selection of goods and services. and they can acquire goods and services more cheaply following the lowering of trade barriers such as tariffs. Lower costs lead to higher demand for goods.
A preferential trading area is the lowest level of national integration and political union the greatest. Each level of integration incorporates the properties of those levels that precede it. The degree of economic integration can be categorized into the following six stages:
Free trade area: countries remove all barriers to trade among members, but each country determines its own barriers against nonmembers. Countries in a free trade area  establish a process to resolve trade disputes among members.
Customs union: countries remove all barriers to trade among members but erect a common trade policy against nonmembers.
Common market allows the free movement of labor and capital and encourages cross-border investment.
Economic union: countries remove barriers to trade and the movement of labor and capital, erect a common trade policy against nonmembers, and coordinate their economic policies. This requires members countries to harmonize their tax, monetary, and fiscal policies. They create a common currency like the euro and also create a supranational organization.
Political Union: members accept a common position on economic and political policies regarding nonmember nations.
Here's my Pinterest Board on EU integration http://www.pinterest.com/socialmediaevie/european-union/
"European efforts at integration began shortly after the World War II among a small group of countries in a limited number of industries. Regional integration now encompasses practically all of Western Europe and all industries."  Regional economic integration in the European Union has fostered cooperation among members and has reduced or eliminated barriers to the international flow of products, people, and/or capital.
The 1991 Maastricht Treaty created a single,common currency.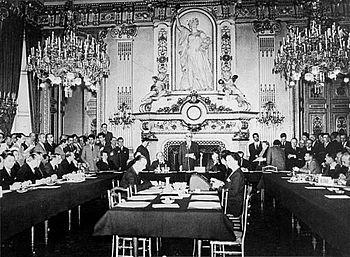 The Treaty also set monetary and fiscal targets for countries involved in the monetary union; and proposed eventual political union which included a common foreign and defense policy and common citizenship. Britain, Denmark, and Sweden opted out of the Euro monetary union. The euro eliminates exchange-rate risk for business deals among member nations and creates transparency in pricing across markets.
The structure of the EU involves the European Parliament, the Council and the Commission.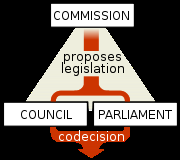 The legislative triangle of the European Union (Photo credit: Wikipedia)
1. The Parliament is composed of 736 members elected by popular vote within each member nation every five years. It debates and amends legislation proposed by the Council.

2. The
is the legislative body. Sometimes legislation requires a majority ot win approval.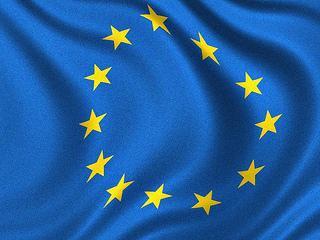 European Union flag (Photo credit: YanniKouts)
3. The
 is the executive body. Commissioners are appointed by each country and larger countries get 2 commissioners.
4. The Court of Justice is composed of one member from each member nation.
5. The Court of Auditors is appointed for a 6 year term and audits EU accounts and improves financial management of public funds.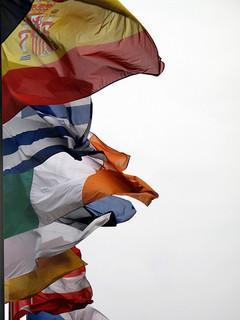 European Union (Photo credit: dawe2k5)
.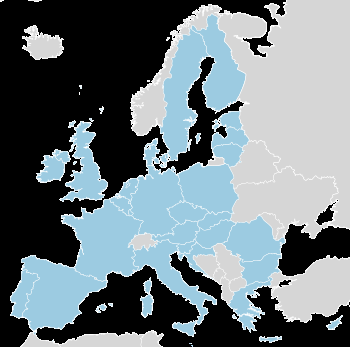 European Union (Photo credit: Wikipedia)
A regional trading bloc is a group of nations in a geographic region undergoing economic integration.
Regional integration can expand employment by enabling people to move from country to country for work, or to earn a higher wage.
The European Free Trade Association (EFTA) was formed in 1960 and today the members include Iceland, Liechtenstein, Norway, and Switzerland. EFTA has 12.5 million people and a combined GDP of $707 billion.
Latin American countries began forming regional trading arrangements in the early 1960s. The Andean Community (CAN) includes Bolivia, Colombia, Ecuador, and Peru. The Southern Common Market (MERCOSUR) members are: Argentina, Brazil, Paraguay, Uruguay, and Venezuela (Bolivia, Chile, Colombia, Ecuador, and Peru are associate members).
2.   Acts as customs union and liberalizing trade and investment—emerging as the most powerful trading bloc throughout Latin America.
3.   May incorporate all of South America into a South American Free Trade Agreement and link up with NAFTA.
4.   Different trade agendas, various macroeconomic policy frameworks, and economic problems of Argentina and Brazil hamper integration.
North America is taking major steps toward economic integration. The 1994 North American Free Trade Agreement (NAFTA) seeks to eliminate most tariffs and nontariff trade barriers on most goods originating from North America.  Four criteria to meet NAFTA local content rules of origin: "(1) goods wholly produced or obtained in the NAFTA region; (2) goods containing nonoriginating inputs but meeting origin rules; (3) goods produced in the NAFTA region wholly from originating materials; and (4) unassembled goods with sufficient North American regional value content."
The 2006 Central American Free Trade Agreement (CAFTA-DR) involves: the United States and Costa Rica, El Salvador, Guatemala, Honduras, Nicaragua, and the Dominican Republic.
There is also integration activity in Asia. The Association of Southeast Asian Nations (ASEAN). The objectives are: "(1) promote economic, cultural, and social development; (2) safeguard economic and political stability; and (3) serve as a forum in which differences can be resolved fairly and peacefully." The Asian Pacific Economic Cooperation (APEC) hopes to strengthen the multilateral trading system and expand the global economy by simplifying and liberalizing trade and investment procedures. APEC "grants region-wide business visas without requiring multiple visas, and recommends regional recognition of national qualifications for professionals."
In the Middle East, the Gulf Cooperation Council (GCC) members are: Bahrain, Kuwait, Oman, Qatar, Saudi Arabia, and the United Arab Emirates. It was formed to cooperate with the increasingly powerful trading blocs in Europe.
The
English: Map showing the members of the European Union and the European Free Trade Association. Based on Image:EEA.png (Photo credit: Wikipedia)
Economic Community of West African States (ECOWAS) intends to form a customs union. The ECOWAS nations comprise a large portion of the economic activity in sub-Saharan Africa. Some countries are plagued with political instability,weak national economies and  poor infrastructure.
The African Union (AU) is a group of 53 nations that joined forces in 2002 to: "(1) rid vestiges of colonialism and apartheid; (2) promote unity and solidarity; (3) coordinate and intensify cooperation for development; (4) safeguard members' sovereignty and territorial integrity; (5) promote international cooperation within the United Nations."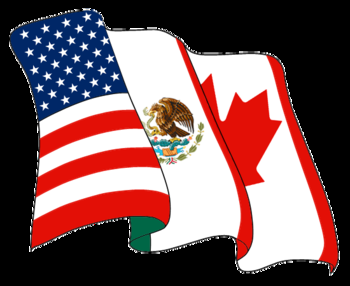 English: A North American Free Trade Agreement (NAFTA) Logo. Español: Logotipo del Tratado de Libre Comercio de América del Norte (TLCAN). Français : Logo de Accord de libre-échange nord-américain (ALENA). (Photo credit: Wikipedia)