Using Gumbo Lily's recipe for refrigerator pickles, this batch was made prior to driving up on the Mesa for fishing yesterday. The Left Handed Housewife told us that she had made a batch, and Gumbo Lily's picture looked so aesthetically appealing that a copy cat version had to be tried. Green beans, carrots, cucumbers, garlic, onions and red and green peppers were cut up are now ready for consumption since those 24 hours of pickling time have passed.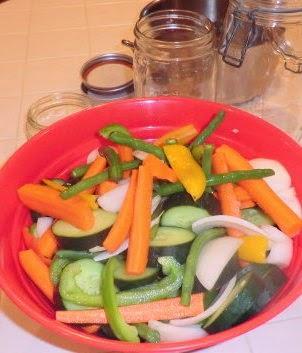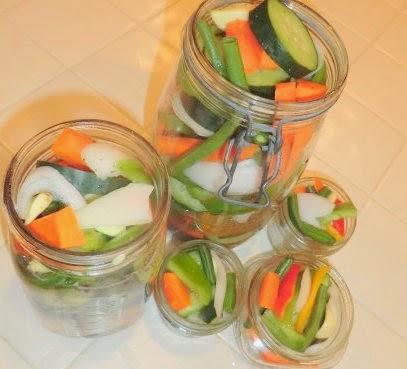 The fishing report for areas around Grand Junction, Colorado on July 15, 2014, courtesy of Sportsman's Warehouse: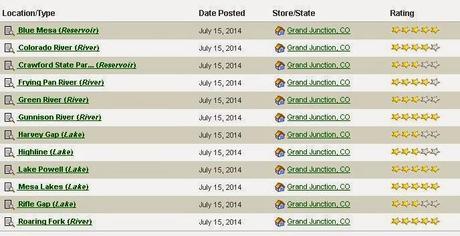 We went to the Mesa Lakes area, about an hour away and 11,000 feet in elevation, where Gene and I caught six rainbow trout.  Fun was had, weather was perfect, the old green camp chair was comfortable, the aspen trees were in their full summer greens. And fish were jumpin'.  The two largest trout were grilled last night for dinner, and the remaining four will be used Monday in trout cakes.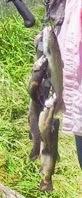 Today's recipe agenda is calling me to make Ina Gardner's gazpacho.  You won't recall, but I do well remember posting this excursion into healthy eating here. Apparently, we were big into apricots three years ago as well, looking back at that post.
Mid July flowers growing, front and back of the house: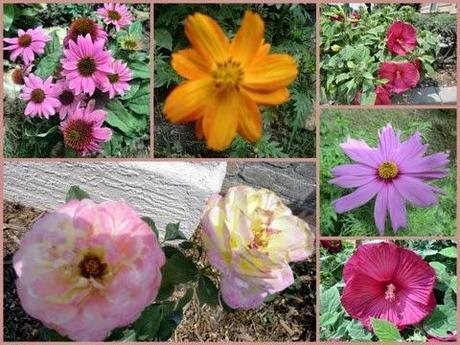 .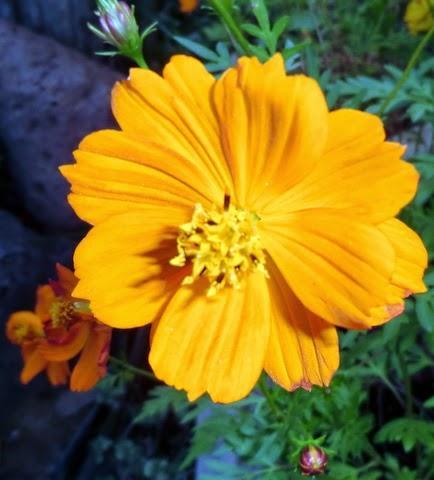 (coreopsis)
Last year at this time of summer I was on one of the Shetland islands when the daylight lasted for about nineteen hours and the produce was at its height. What an experience!