Happy Wednesday Friends!
A few weeks ago I received my first Influenster VoxBox.  Yay!  Influenster is an influencer network that issues surveys to its members, then provides complimentary products for review based on the member's survey responses.  Surveys are based on a variety verticals, such as beauty, food, lifestyle and more.  So a couple of weeks ago I took a survey that qualified me for the Refresh VoxBox.  Candidly, some of the products included were not those which I would have picked for myself since I only use vegan-friendly products, but I'm crossing my fingers that I'll be picked next time for a completely 'green' VoxBox. So pumped just thinking about it :).  Speaking of vegan-friendly food, the original White Bean Beanitos in my Refresh VoxBox were amazing, and are definitely on my list for taco night!
Are you a member of Influenster?  If not, sign up you'll love it!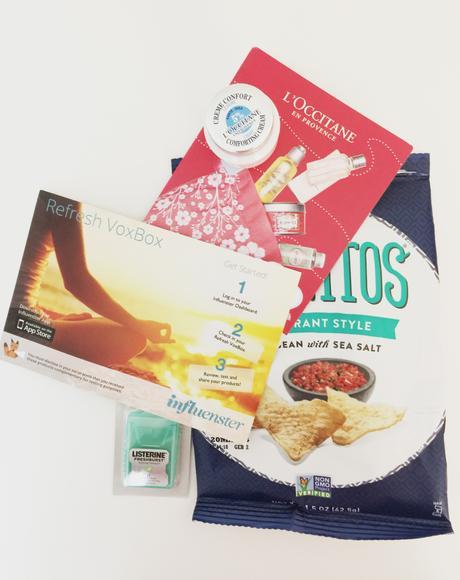 Facebook | Instagram | Twitter | bloglovin' | Pinterest
Filed under: Beauty, Food, Living