The new upper school at my school has been in existence for about six months now, and I have already learned a lot.
First off, before starting a new upper school, you should always make sure that your lower school is up to par. Right now we're dealing with students that are not at the level they are supposed to be at and they're kicking the dirt. This can be extremely frustrating for the students, their parents, and their teachers. I am class teacher of one of the two groups and I get e-mails and lectures from colleagues on how bad these students are doing, that they're not doing their work, that their level is too low and that they'll just not make it.
When talking to various parents on parent-teacher night, they asked me how I thought this was possible. Fact of the matter is that the students have been pampered and spoiled in their first three years at our school and now we are asking them to show skills that we have actually never taught them. This means we'll need to play a game of catch-up, because the students really need these skills for the present, but also for their future education.
Fortunately there a some of my fellow teachers that think critically, yet constructively towards a solution to the problem we have created ourselves and who also wouldn't mind going that extra mile. However, a number of my fellow teachers don't think this way and only seem to be able to criticize.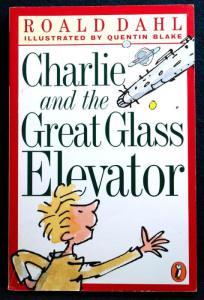 On another note, I have noticed that – while reading literature with my upper school kids – that reading literature is also a skill that should be taught and acquired. Therefore, I have changed the curriculum for the second and third years so that they will have to read books as well (not those flimsy readers from the school library, though!). So, last week I have started reading Charlie and the Great Glass Elevator by Roald Dahl with my second years. Today we spent some time on in-class reading with an audio book. That way, students can make some progress in the book during class, they practice their technical reading skills and I get to watch them while they do this. It was touching to see that most of the kids were diligently reading along in their books while listening to the audio, while some were just listening (which, by the way, is okay too). And they seemed to be relaxed while doing this.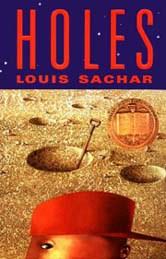 My third years are reading
Holes
by Louis Sachar and with them I also use the audio book to read parts of the text in class. Although I had a  lot more trouble getting these kids to get the book, there were quite a few of them who seemed to be enjoying reading it.
My fourth years (upper school) are reading The Curious Incident of the Dog in the Night-Time by Mark Haddon. What strikes me is that this book seems to be liked by a lot of my students. Today, one of my students was reading the book instead of making the practice test I provided them with. I asked her if she was reading because she was behind on her weekly reading schedule. She told me "No, I am just completely engrossed in this story." This kind of surprised me, because two weeks ago she had asked me why I hadn't picked another book for the class to read and that she didn't seem to be able to get into the story…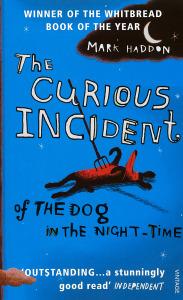 What's also really great is that the students talk about the story. They tell each other what they have read and they share their predictions on how they think the story is going to end. I guess this also might have something to do with the classroom activities I picked. All three years have to work in groups of four and they had to pick a role that they have to play within the group. These types of activities are also known as "Literature Circles". One has the role of the artist, who has to draw a scene for each week's reading; another has to write down important and unknown vocabulary, translate and make new sentences; another student has to be a plot wizard and write a summary; while yet another student focuses on background information. By introducing "Literature Circles" I was hoping to show my students that reading a book doesn't need to be an individual activity, but that it can be a social activity as well. I think it's starting to work!
Furthermore, I have also started to be more creative in the tests I compose, although I'm still not satisfied with them. I'll write more about this in a future post. I'll revisit the "Literature Circles" as well!